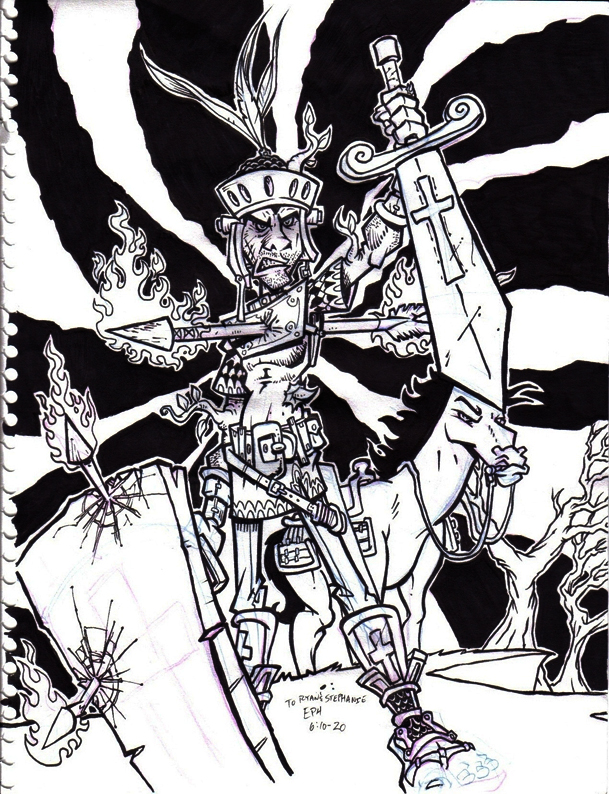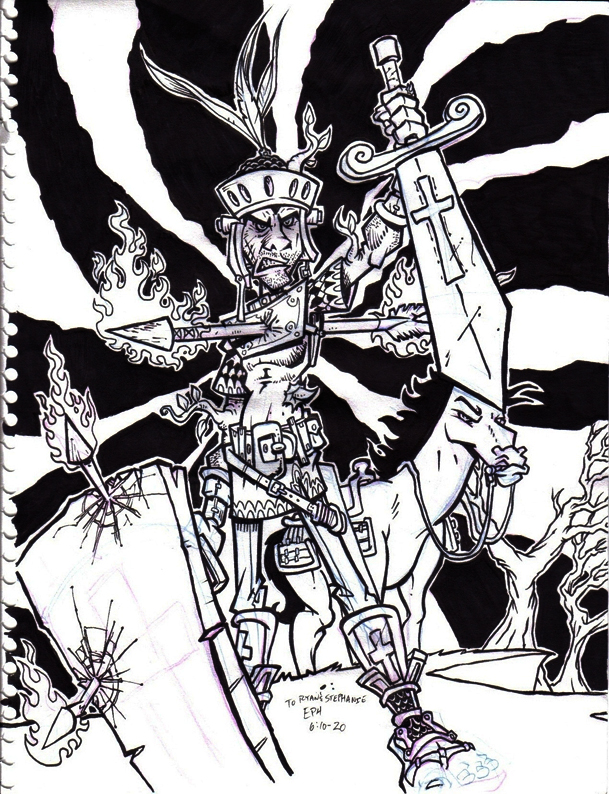 Watch
Biblical drawing from the book of ephisians

nice!!!
but...why is all of his armor so disfunctional? i thought it was supposed to stand up against all of the enemy's weapons...maybe this guy has been a naughty monkey?hmmmm...well, he DOES look determined.
anyway, great rendition, all of the elements are there, shield of faith, breastplate of righteousness, sword of the Spirit, helmet of salvation...

Reply

hey brutha...that shield may be able to extinguish Satans' firey darts, but those darts still leave a mark..The bible never says you won't take a couple of hits...Right?
Reply

sstrue..
the troubles WERE promised to us, but the tools would be provided(thank god!)
but taking hits and system breakdown is another!

just never seen this take on things..doesn't mean i don't dig it(cuz i does!!)
anyway, i think youre representin quite properly..
carry on, good soldier, carry on,

Reply