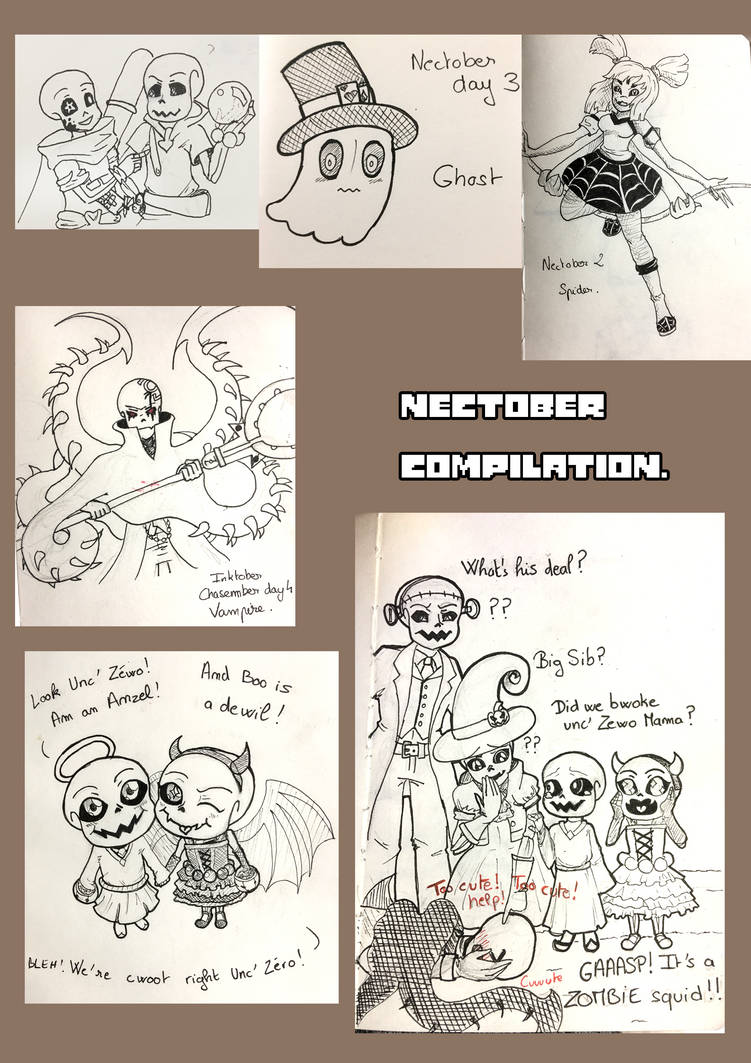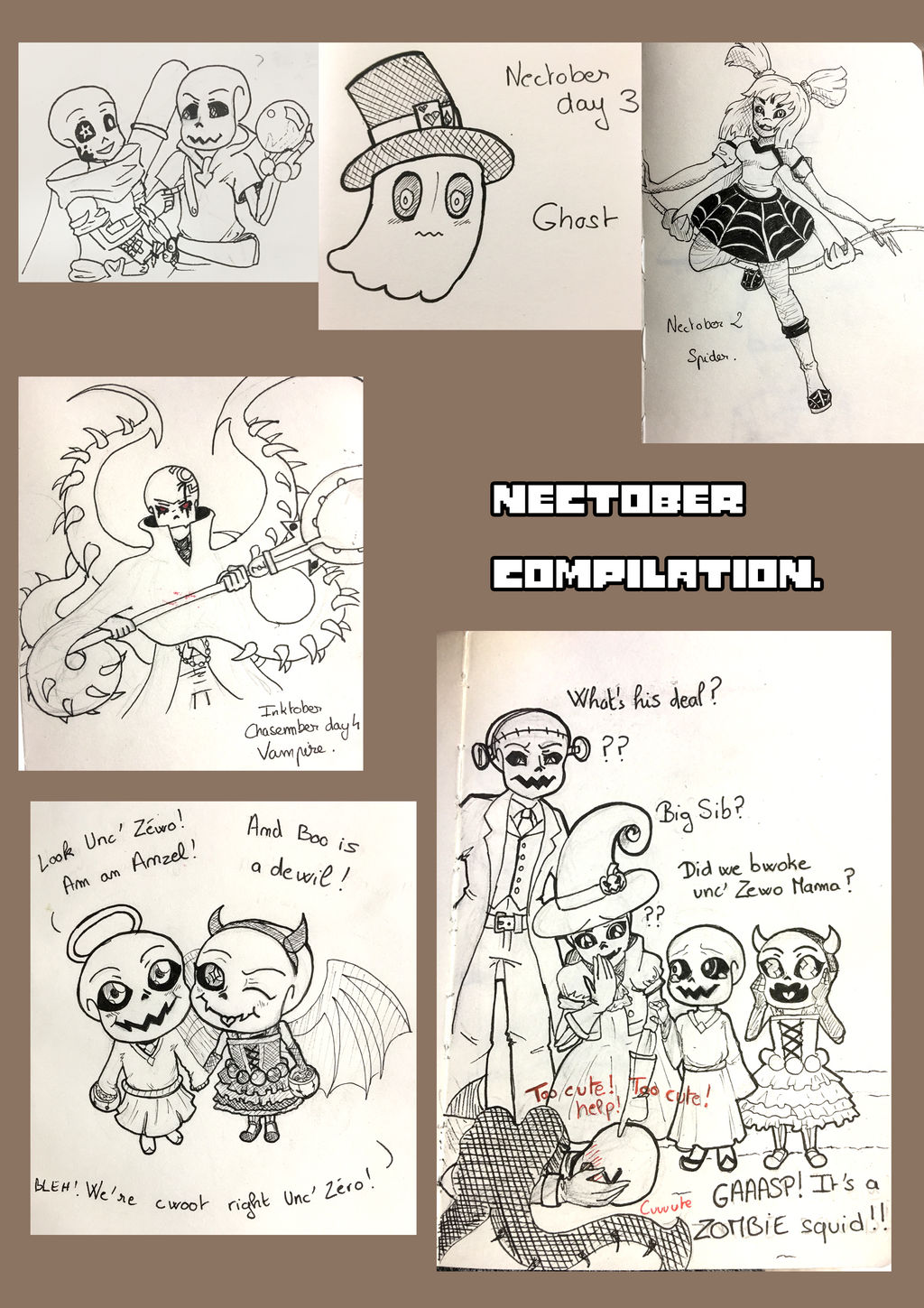 Watch
Have a compilation of some sketch I made for Nectober!!
I tried staying Ink related but I might switch for digital to go faster. I didn't do it in order though.
Peek and Boo are the cutest thing AAAAAh!!
Zero and I cannot take that much cute!!! I'm gonna redo some of them in digital with color for Halloween.
Nectos belongs to
CyaneWorks
Prompts here:

HMMMMMMMM PEEK AN BOO JUST KILL ME ;////////////;
And ya drew muffie napsta and nectos too ;//o//; thank you mamam!
Reply

Reply

Reply

Thanks glad you like them

Reply

Reply