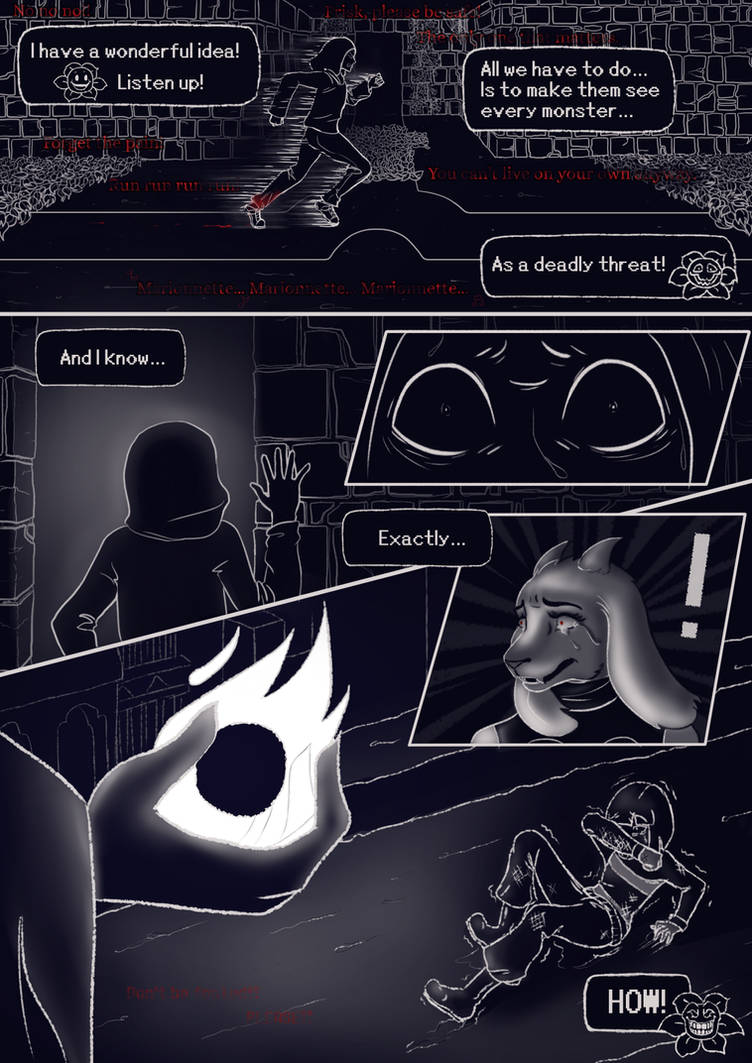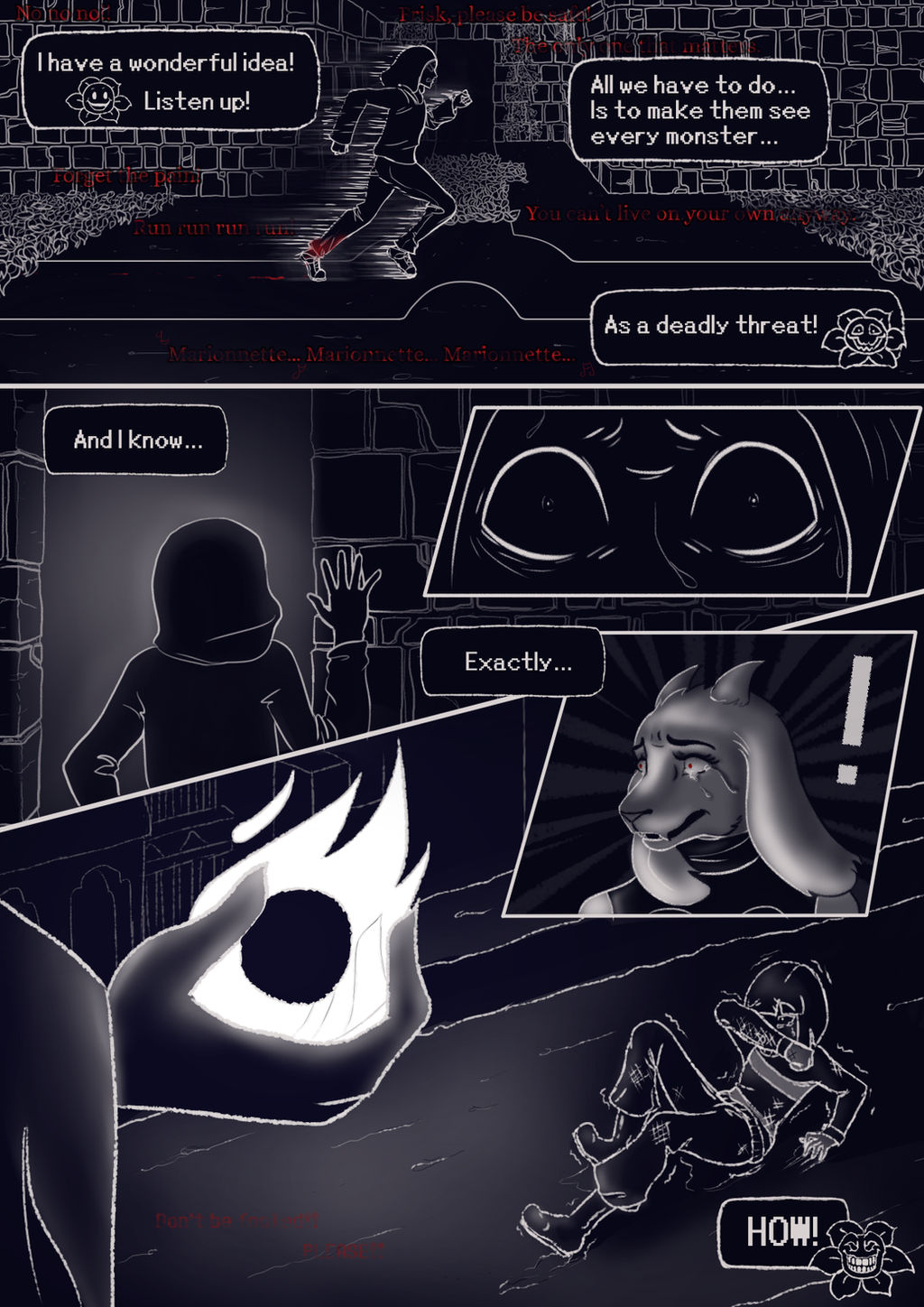 Watch
There is a voice in the back of my head singing a weird song... I should have listened to it more closely...

______


Previous page: page 8 // Next
page 10
First page:

GAAAAASP! How did that mess happened? (Some of you might guess the only way to make Toriel attack someone I guess XD)


Heya! Here is the ninth page! Almost 10 pages and I'm so slow hahahaha! Still proud of it!
That Toriel face took me foreveeeeer! Especially since I go for the black and white theme, but Toriel has white fur that I HAD to give justice to! SO! I might tweak my style according to the character!

But I'm really proud of it! It's as motherly as I wanted it to be!
I like this spooky lighting effect.
Can you pinpoint all the clues/hidden secrets stuff in this page? Maybe I made them too subtle.


If you read until there I love you and you are awesome! Hope you'll like the story I'm excited to tell more!