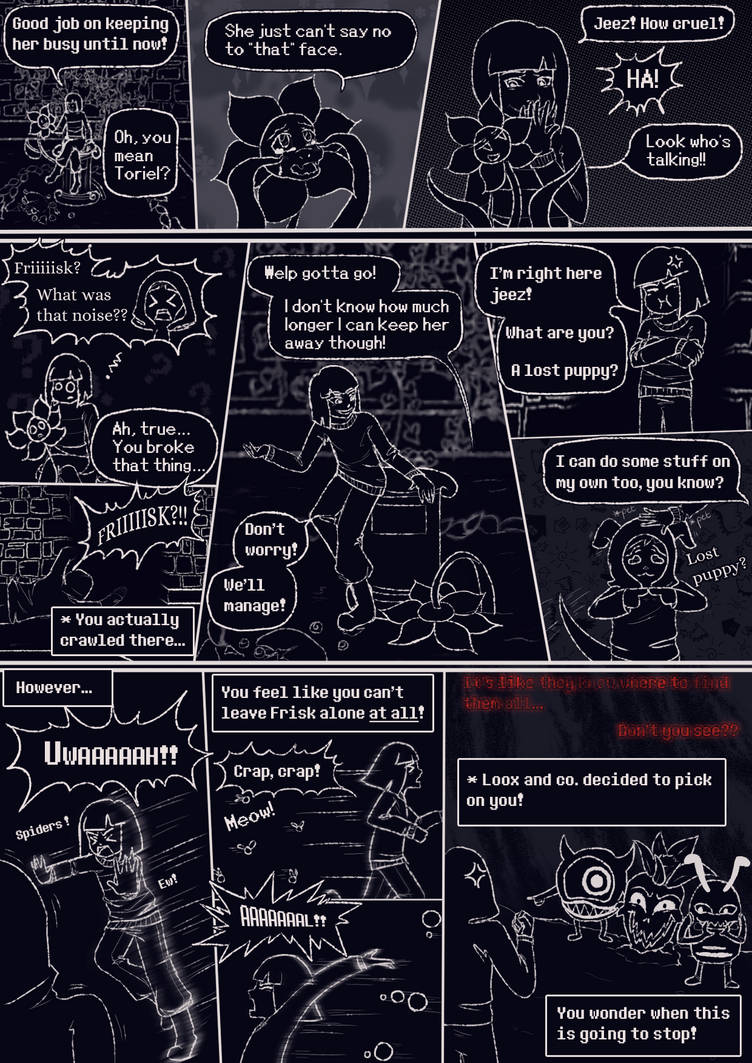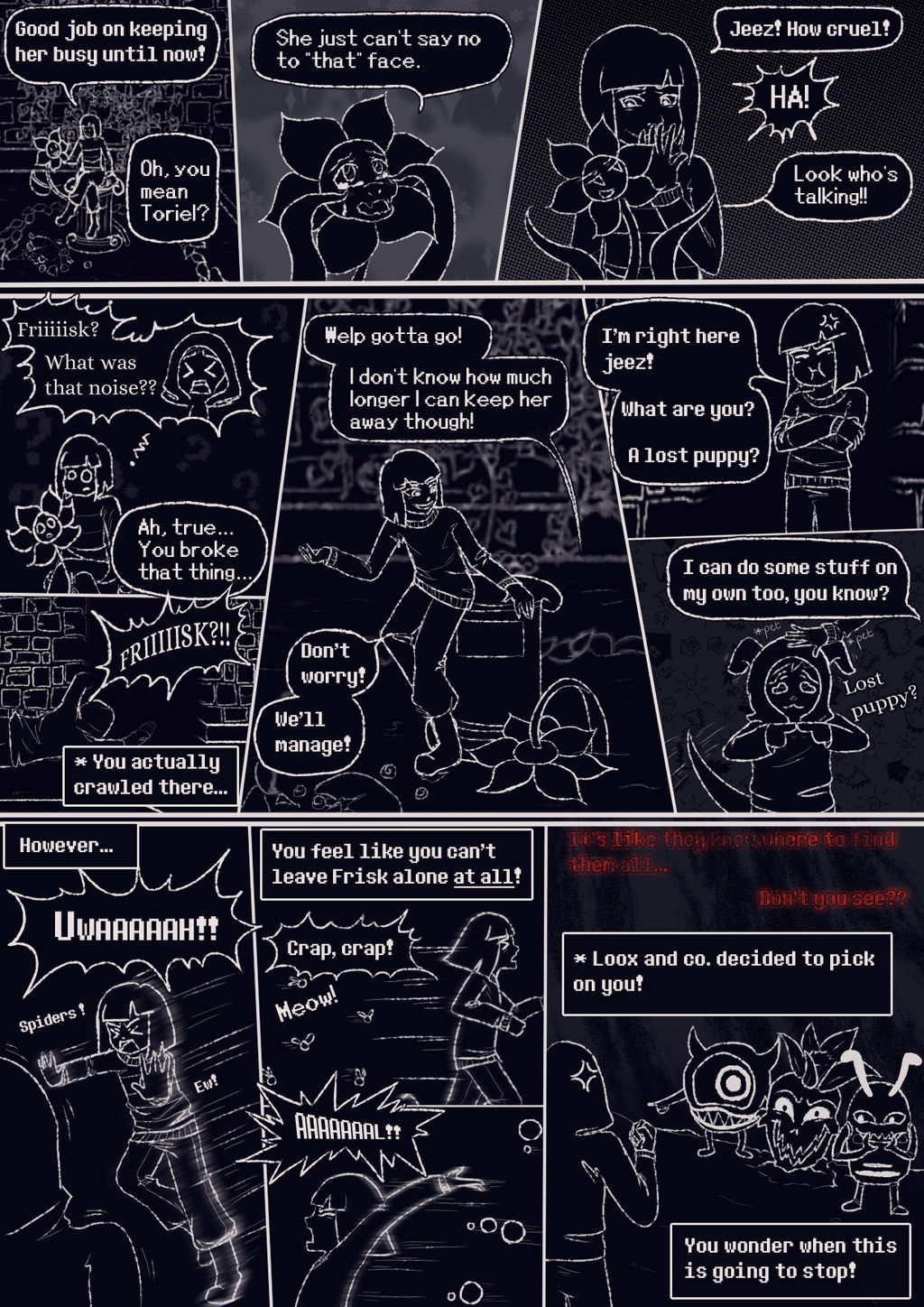 Watch
I really was like a pet to you, wasn't I? And... I couldn't have been happier. I don't really care how pitiful that sound.


Previous page: page 6 // Next
page 8
Awwww you're not that pitiful Al... Wait maybe you are XDDD
Hi guys! I'm back from vacation! Yay!
I hope you didn't wait too long for that page!
Flowey you are such a jerk!
Tricking Goat mama!!
What are you anf Frisk up to
??
I like this last panel a lot! Vegetoid ended up super creepy for some reason, I wanted Loox to be the creepiest
but I like it this way too! Good ol' ruin monster!

PET PAT PAT PAT ;w;
vegetoid was always the most spoop of them all
Reply

So, this is the comic you're talking about? Interesting~ I wonder how this goes.
Reply

Why is Frisk evil in this one?
Reply

You'll see, they have their reasons too. In this comic, everyone was hurt in a way or another and will be a bit more prompt to act like an asshole.
Reply

Reply

Darn you both Flowey and Frisk!! >~< Thanks for commenting hope you like it so far

Reply

Frisk and Flowey, u both suck DX
Reply

Oh yeah they doooooo!! And they aren't done pissing you off

Thanks for the comment pal I appreciate it

Reply

Reply