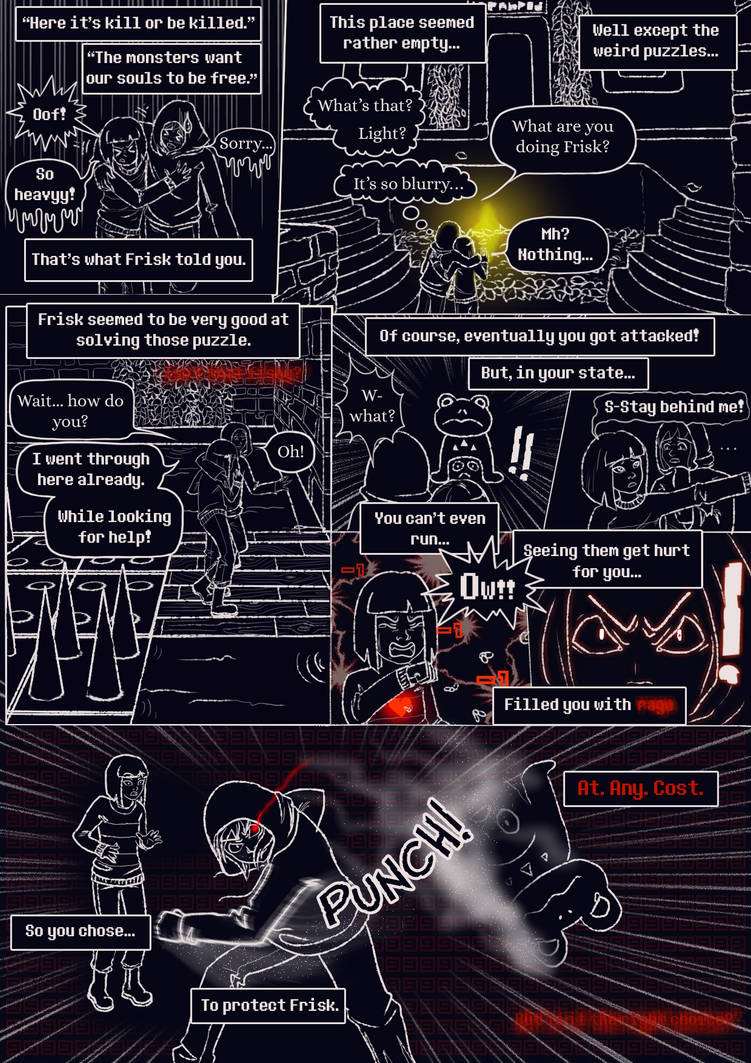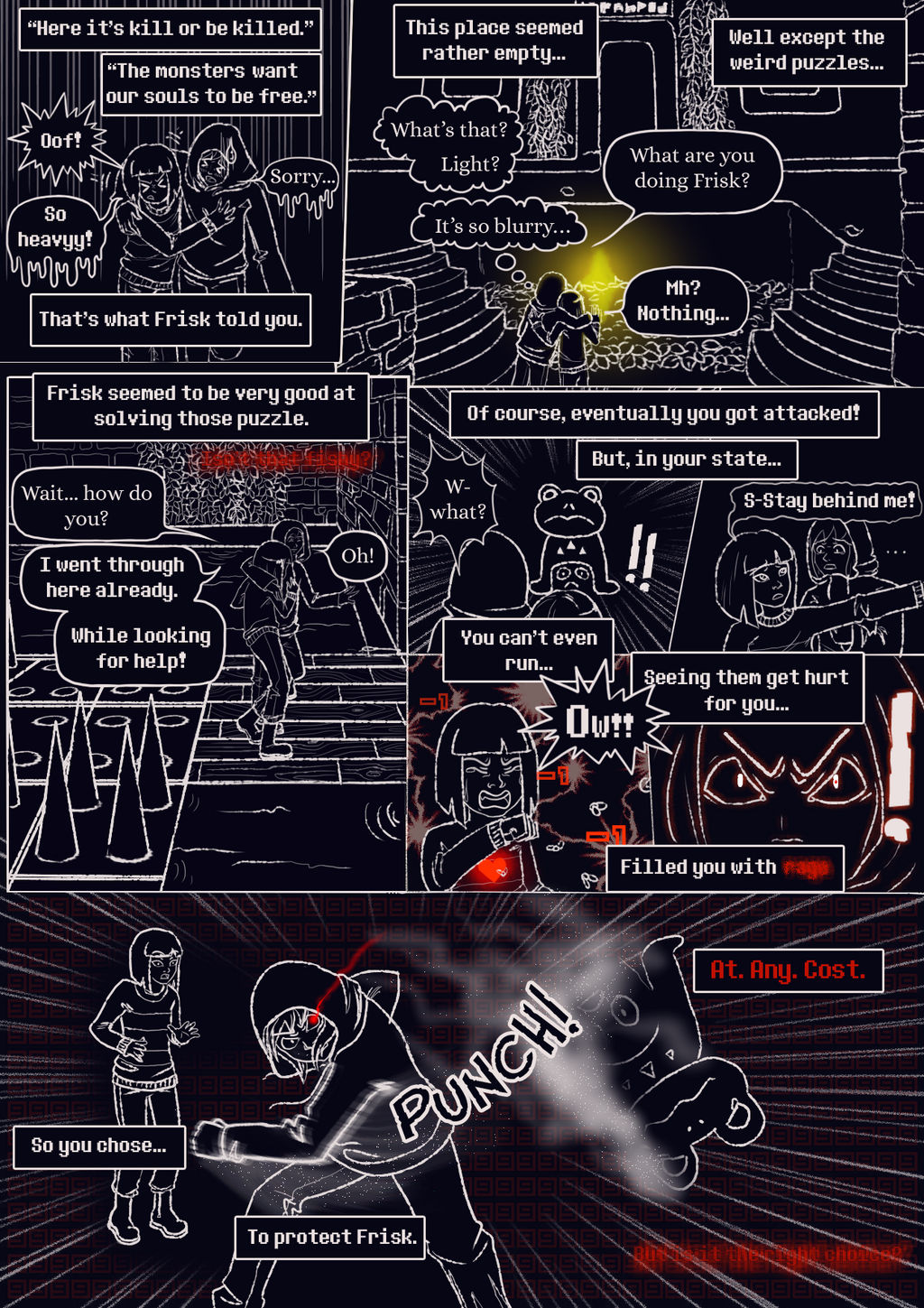 Watch
We all make choices... Some are very wrong, and being in pain, no matter the kind of pain, it makes ones less encline to chose the right path... Then again, i'm not looking for excuses... I think... Maybe... Maybe I am?



Previous page: page 4 // Next
page 6
First page
Reading the comic would make the two 10KTale brothers happy!
Probably. XD
Yay another page done! Where bad choices are made!
Nuuuuug Froggit! Al I know your leg hurts and you aren't in the best metal shape but still...

Reply

This looks great so far, Lenne!!
Reply

Rip Froggit. Got one punched XD
Reply

Reply

RIP Froggit XD

(j'adore cette page .v. j'les adore toute~)
Reply

that dust effect looks amazing Lenne! can't wait for the next page!
Reply