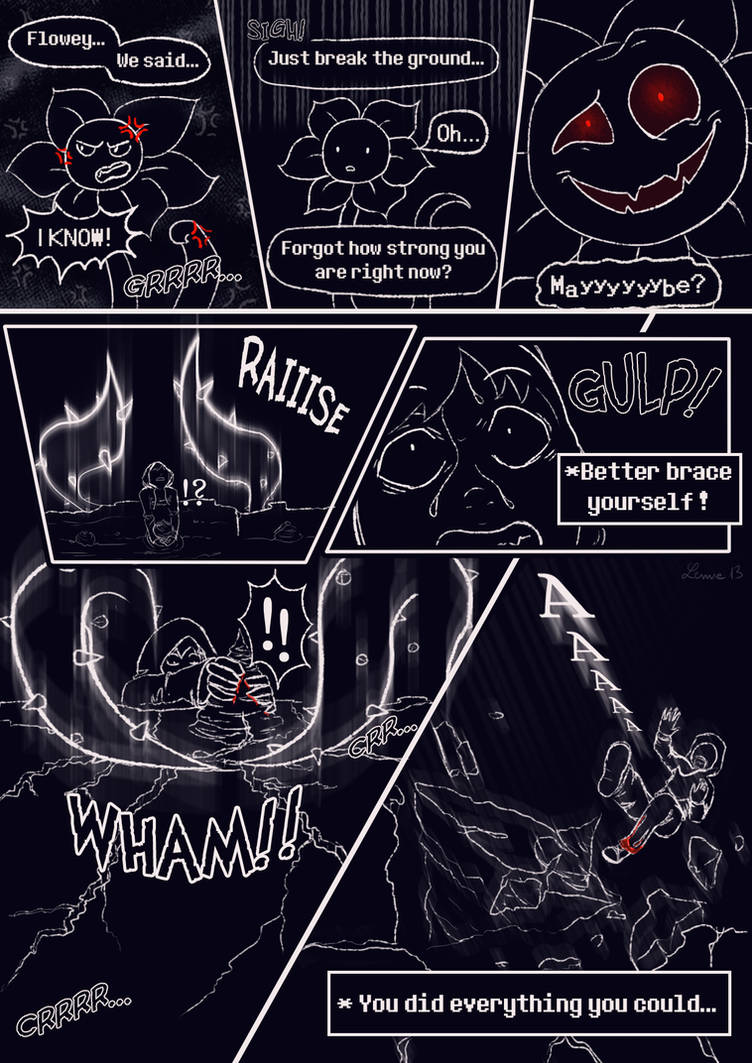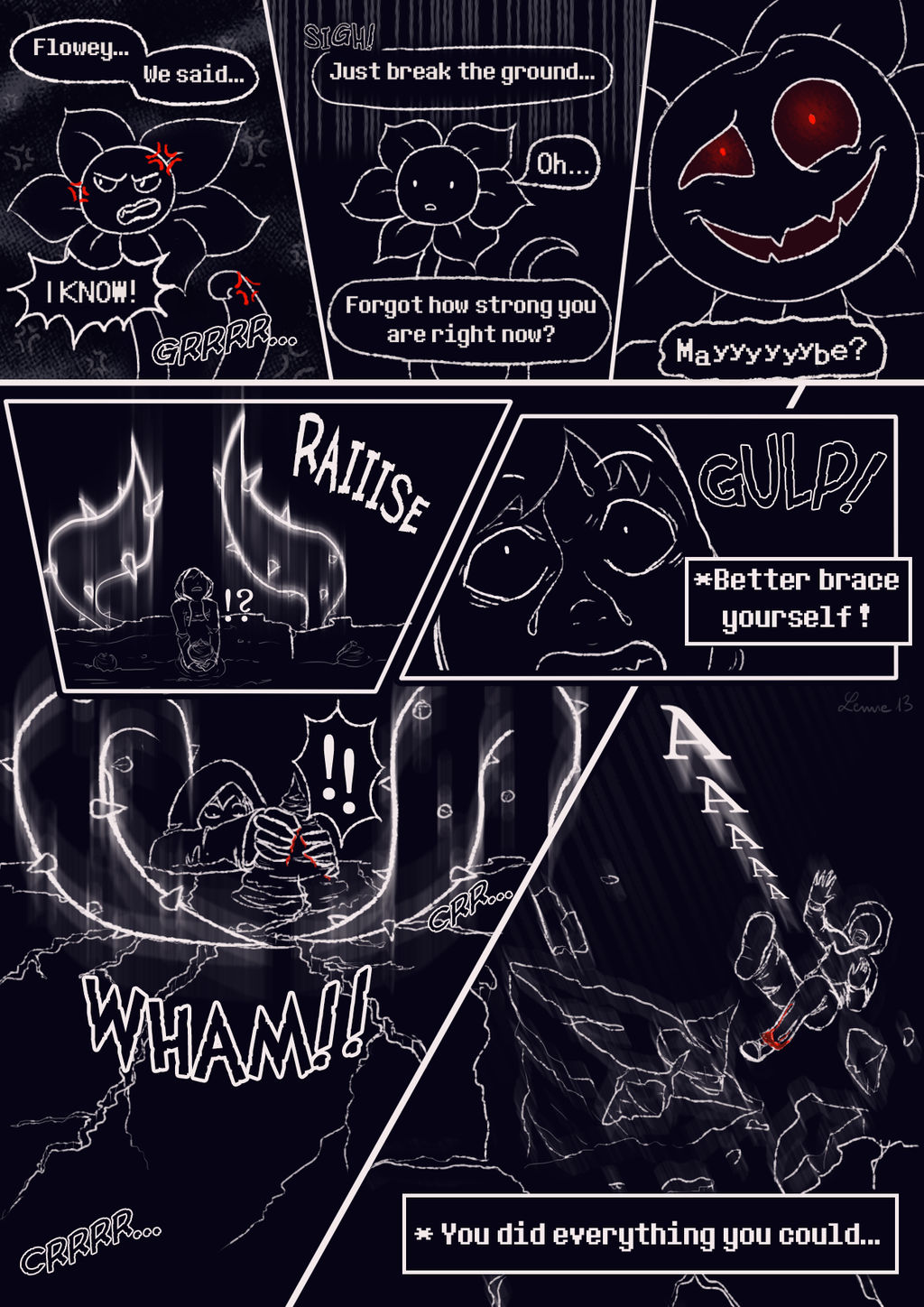 Watch
Sometimes even doing your best ain't enough huh... Rough way to be reminded of this!

Previous page: page 2 // Next page 4
First page

I like this page, the paneling is getting better? mayyybe? Flowey is so much fun to draw!
I don't have very much else to say

I hope you like it too and are pumped to discover more about this story!

oooh! Wow this page is great, it looks like things are getting super intense

Reply

Reply

NOOOOOOOOOOOOOOOoooooooooooooooooooooooo-
Reply

Reply

oh dear....

i can definitely say that your paneling is getting better, but it was already very good to begin with!
Reply