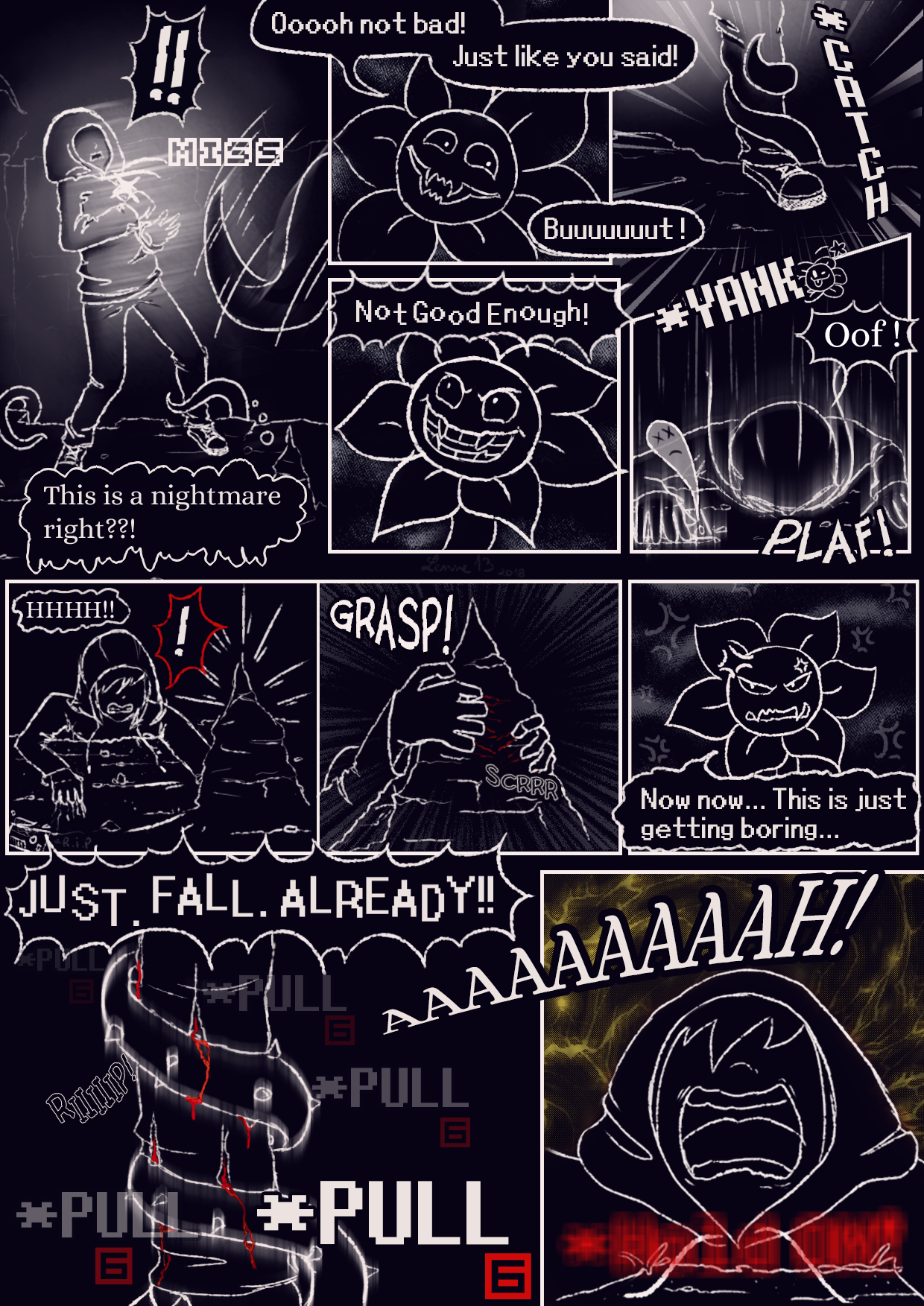 Watch
I've wondered for a long time who was really pulling the strings of this pathetic puppet show... But did I ever really care?
Previous: Page1 // Next
Page 3
I wanted to upload sooner, but I have so much stuff going on OMG!
If you think this needs a trigger warning for blood, please don't hesitate to tell me! I don't think it's a lot of blood but some people might be more sensitive than other. >w<

This story will not be made of only sweets moments if you haven't figured it out by now!

It will actually reflect on a lot of deep thoughts in this comic. I hope you'll like it nonetheless!

I tried to jam too many things into this comic page, but lesson learned, the next ones will be better èwé


If you read until then, TY very much! I really appreciate that you choose to follow me on this journey!!

This story is getting interesting. Keep it up Miss Lenne!
Reply

action and suspicious objects to grab

Good job mama :3 glad ya learn stuffs
Reply

Reply

Reply

Yep really bad! And that's only the beginning

Amma make you hate him!
Reply

*sends my goats after him*
Reply

Haha that would be a solution I guess? Flowey's great weakness!
Reply

Reply

Reply