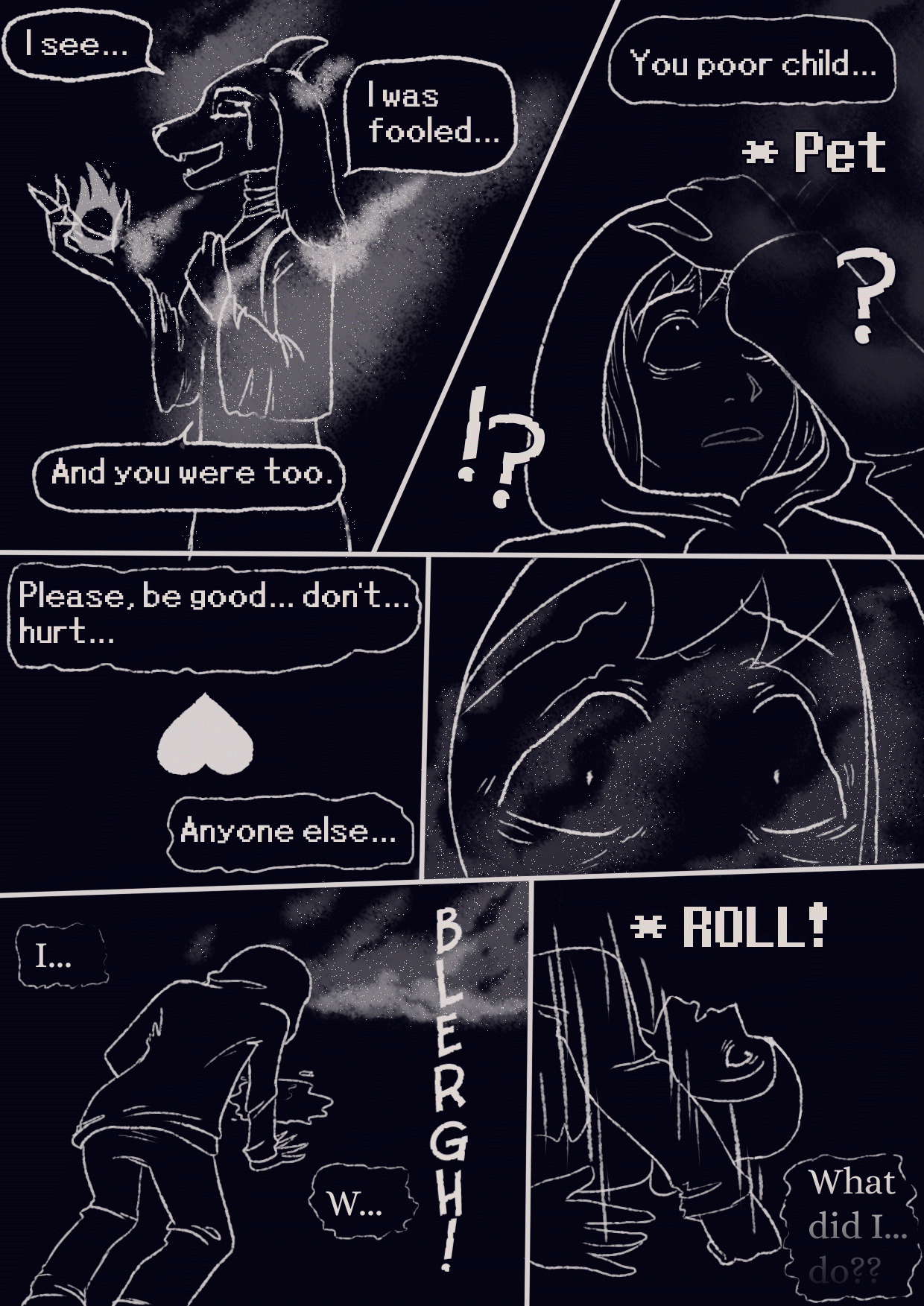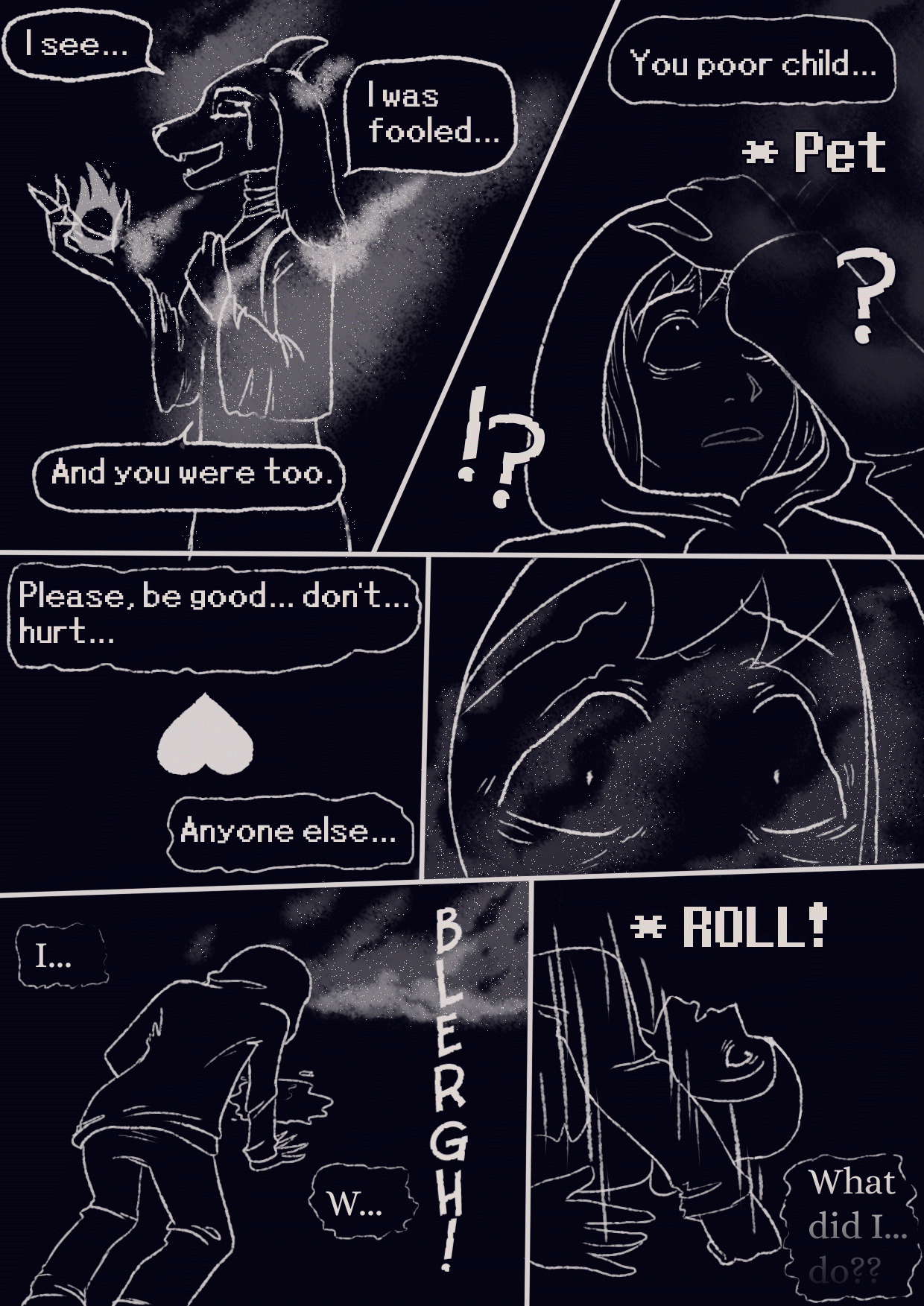 What did I do?! ... W-what did she mean? Who's being fooled? ... by who? why? I can't... I can't Ican'tIcan't...
...
...
...
Ignorance is bliss...

Previous page:
page 11
// page 13
First page: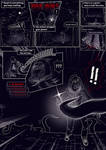 Hi guyyyys, here's another animated page! I hope you like it!! I'm trying to post as much as I can.

We're almost out the ruins! I'm excited for Snowdin, how about you?

If you read until there I love you! Seems like there is a conversation in the shadows!
But it's rude to talk about someone who's listening right?

Reply

pas RIP Toriel
(je deteste TOUTE les toriel XD)

j'adore la poussiere X)
Reply

Espéront que tu l'aimeras un peu plus par la suite

Reply

qui sais ? hehe~

la plus par des gens deteste Alphys car elle nous spam de message
moi je l'adore, mais je deteste toriel, pour les meme raison que les gens qui deteste Alphys XD (et d'autre truc mais bon........ MEH)
logique/20
Reply

Pauvre Toriel. Repose en paix.
Reply

RIP! Comment tu trouves les anims ça apporte quelaue chose? J'espère >~<
Reply

Reply

It was a grueling task, but I ended up translating the message.
Reply