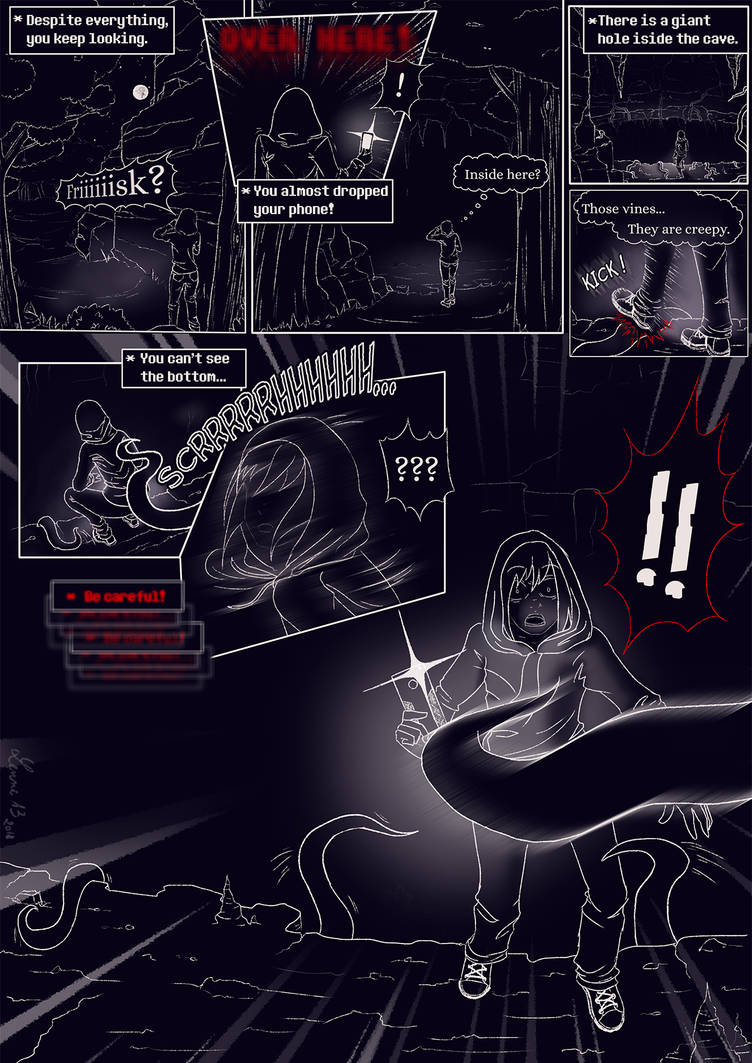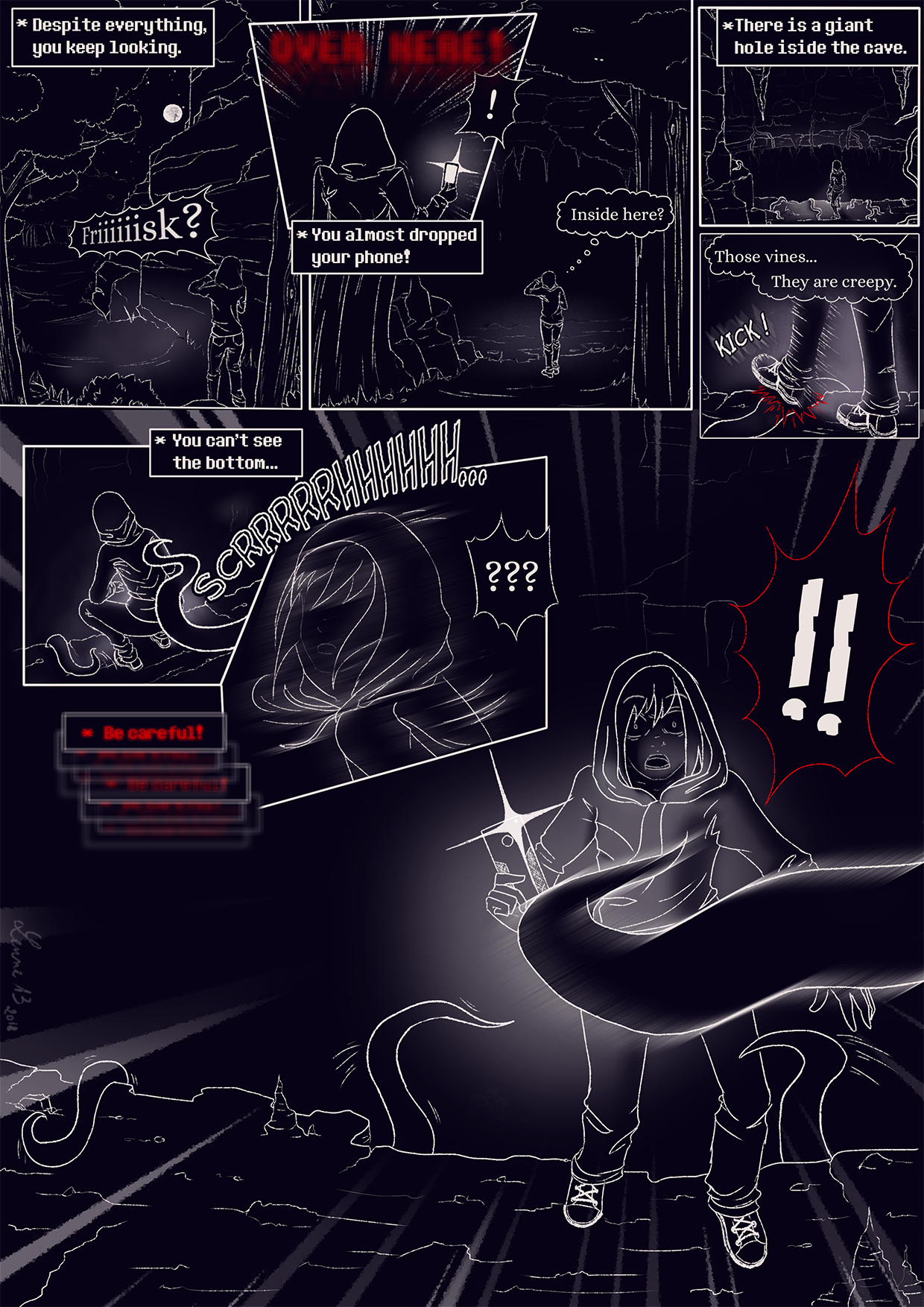 Watch
This feeling is so heavy, I feel like it's about to crush me. Something is about to happen, something terrible that I won't be able to hide from, not the way I usually do... It's following me, getting closer... Tell me, my dear Friend, what should I do?
Next
page 2
____________________
Oh
boi
, what have I put myself into hahaha!
Well, I hope you like this first comic page! It was a lot of fun! I'm excited to share this story with you!
This is something I did for a breather from my 3D work! And I wanted it to be it's own thing after all! I love working
in
black white and red. There could be other touches of color for magic!
Big thank you
to

for
reading through the whole freaking script and motivating me to make it its own thing (Are your soul patience? =O). Ty to all the other people who listened to the first ideas I had about this character, but it'll be quite different you'll see.
I'll try to update this comic regularly!
If you have advice regarding the layouts and panels stuff do not hesitate I'm a total newbie when it comes to that stuff! Thank you all for reading my stuff!

(PS: Seen the hidden culprit here? Well, it might not be who it seems, or maybe it is? Appearances are deceiving!)