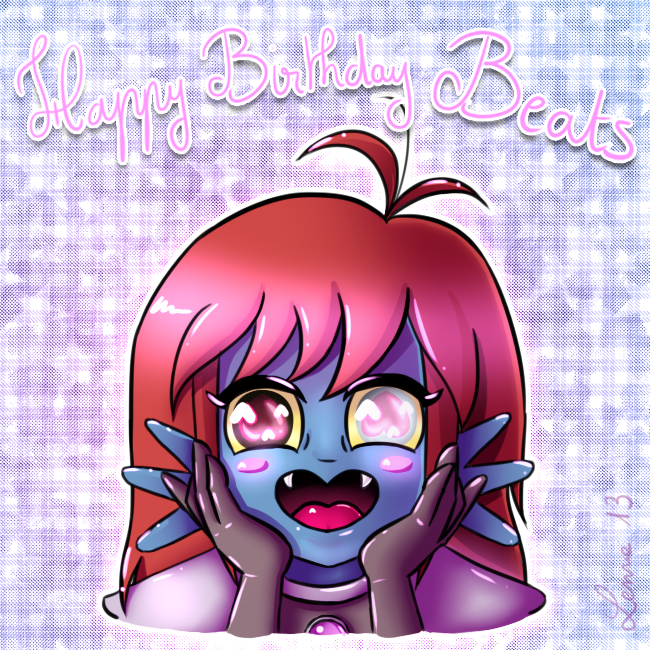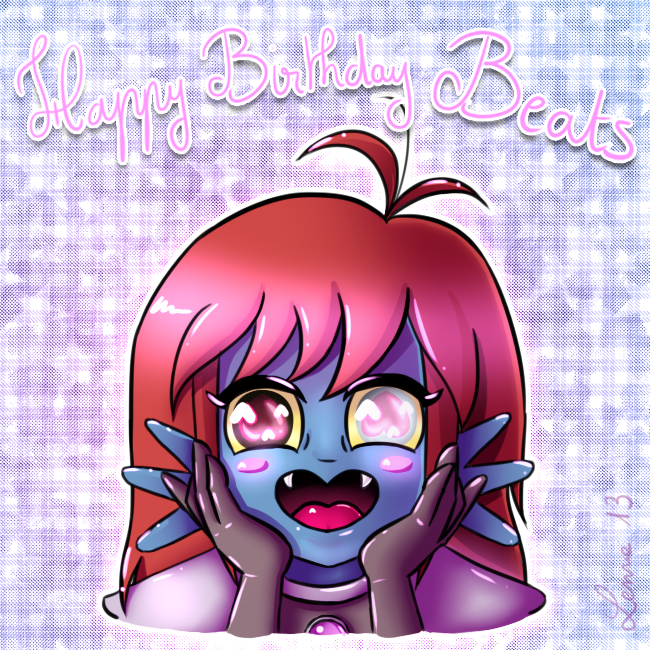 Watch
This is just a quick
(that took way longer than expected XDDD)
chibi of

's character Undy which is
(to me, if I got this right)
a supah kawaii version of Undyne.
In this experimental piece I just tried to render her as cute as possible, even forcing myself to have only with pinkish purplish hues XD, in the end, it was good to get out of my comfort zone, I had no idea what I was doing and that both confusing and very fun

Anyway,
HAPPY BIRTHDAY BEATS!
Hope you like it!
Beats is a youtuber I discovered a very long time ago, I was still in biology at that time, and his works actually made me laugh in dire times, so all those touhou walfas videos with Drogo and co really hold a special place to me! Maybe it even influenced me to quit biology and pursue my dreams to become an artist!
When I discovered Beats also liked Undertale I was like Yaaaas and couldn't help but do this hahaha! I guess I am weird like that!

Edit: The pose is kinda a shout out to this, forgot to mention it!

OMG! THIS IS AMAZING! I LOVE IT! X3

Dam I never thought of Undi as a 'supah kawaii Undyne'…but now that I do she pretty much is XD
The intention was a girly Undyne, I gave it an Anime like look to try and make her more expressive, plus it fits since Undyne loves anime
I actually had to go out of my comfort zone when I first drew her as well, normally I try to avoid an anime style but I broke my own rule with Undi, glad I did, she is so fun to draw X3

Didn't know how much those videos meant to you, glad they were able to help, I made them to make people laugh :3
Reply

hahaha! Well, I am glad you like it! Hope you had a great birthday! And they did make me laugh a lot!
Reply

ohmygosh she is so PWECIOUS!!! X//////3
Reply
Awww, she looks so adorable!!!
Reply

Reply

Reply

Reply