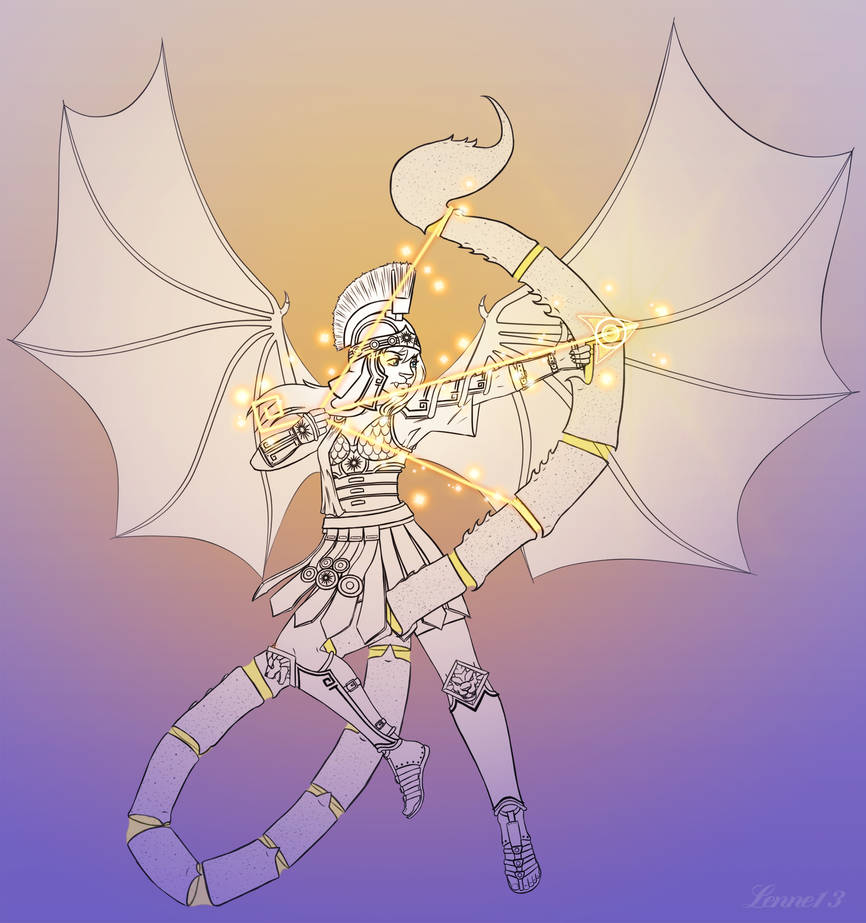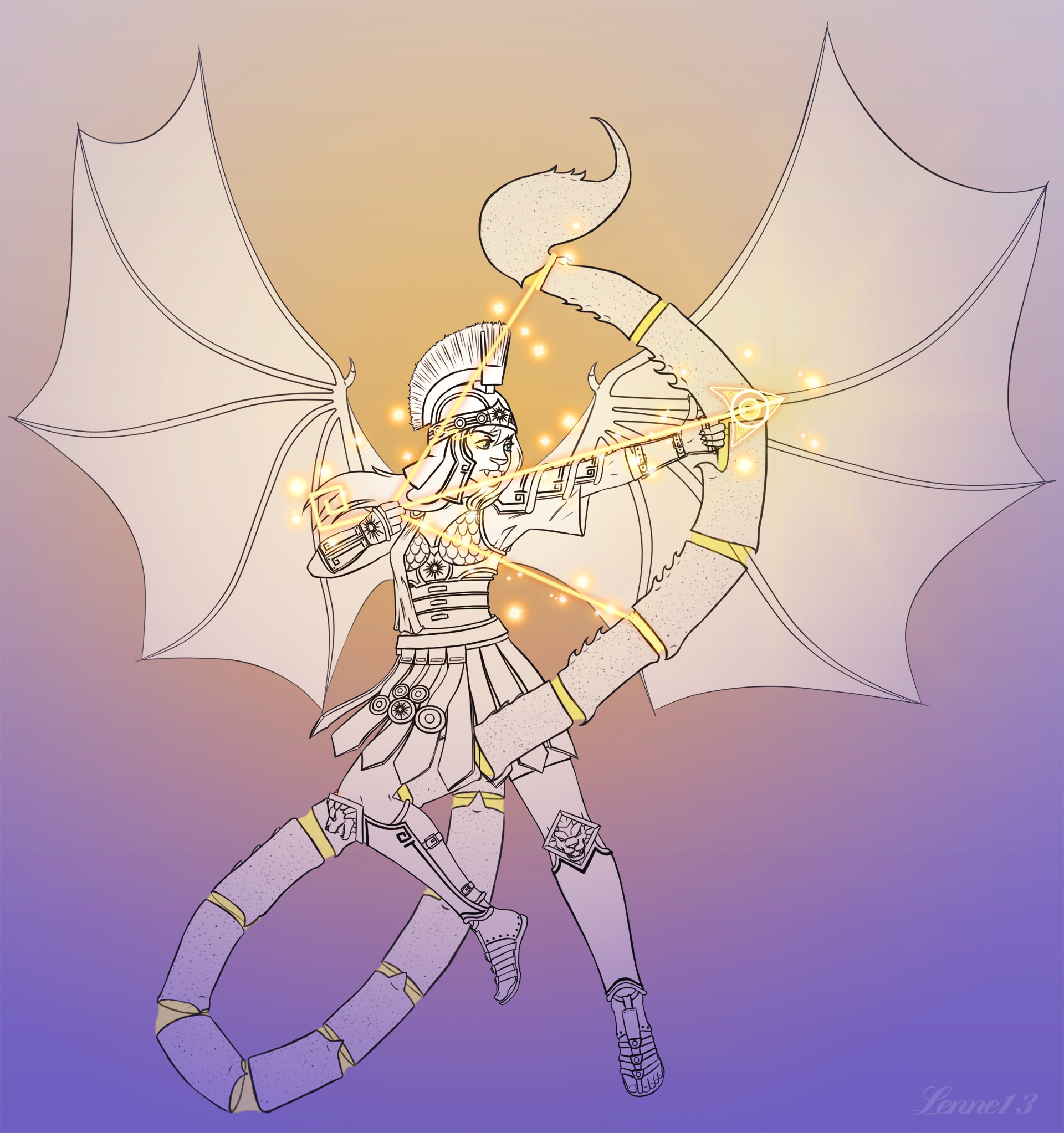 Watch
This is for

's contest that you can find here:

CONTEST- SOULTALE BIRTHDAY CELEBRATIONHi guyz!
Today, on November 21st, one year after the first Soultale page, I decided to celebrate its birth with you.
I started writing this AU a year ago and now there are so many of you guys!!


So, I thought it'd be nice to give you the occasion to put yourselves out there through a Soultale-themed contest!


-----
What will the contest be about?


You will basically have to represent a brand new version of Lionelle, the protagonist of Soultale. Here's the links to the comic and to some pictures that may help you

Soultale
What I don't want to see
I hope my piece isn't too far-fetched
but when I saw their character design Lionelle, I immediately like this chimera type design, and I decided to transpose them into a greek type environment and design them as a manticore warrior!
First I wanted them to look pretty fierce and go for the classic spear design, or a killing poisoned tail thingy.
But during the sketches, I ended up wanting something more feminine and angelic, and I thought, they could use their tail once curved as a bow, and stabilize it by holding part of it with their leg! So I tried! And I liked it

I used a million of reference to finish this drawing, I know the anatomy could be better but I battle with it for hours NGAAAH!!
I improve my 2D skills little by little! >w< I'm actually pretty proud of this piece! I'd say it took me 3 or 4 evenings to finish!
I'll hope you'll like it
Uru1
!!
This awesome character Lionelle and the contest is theirs, I only made this clothes design. If you haven't checked their Undertale comic yet, go for it! Like right now! èwé
Undertale belongs to Toby Fox.
Oh and if anyone wants the lineart to color it, it's there.
Lionelle
You can use it as long as you credit me for it.