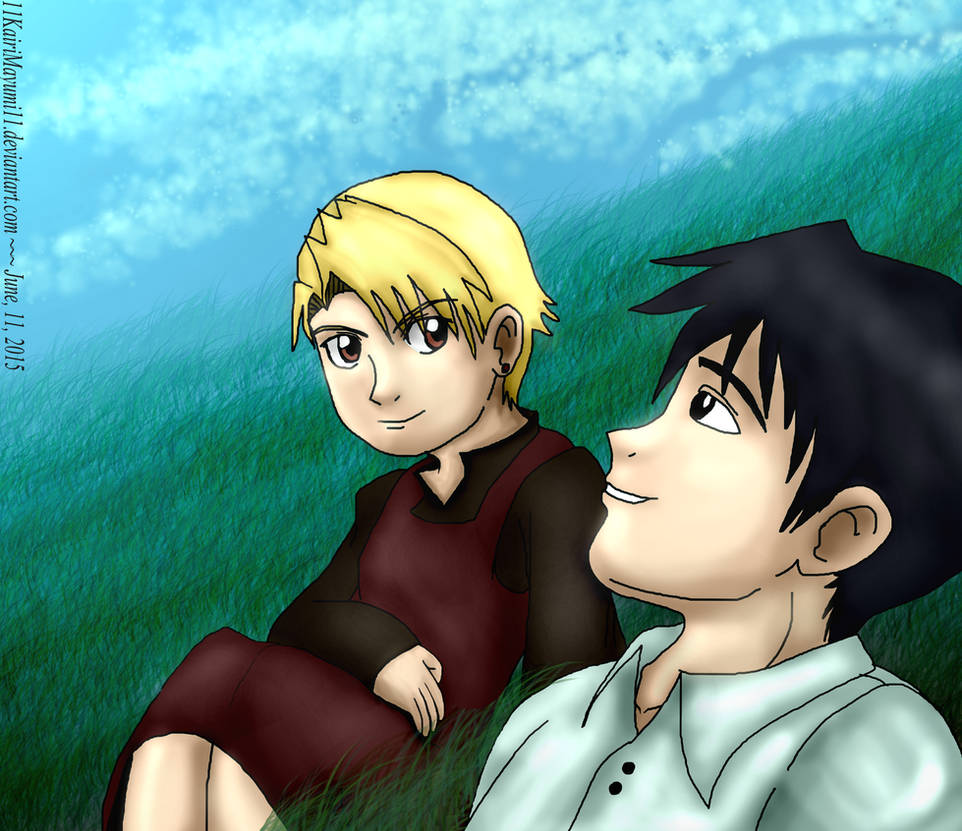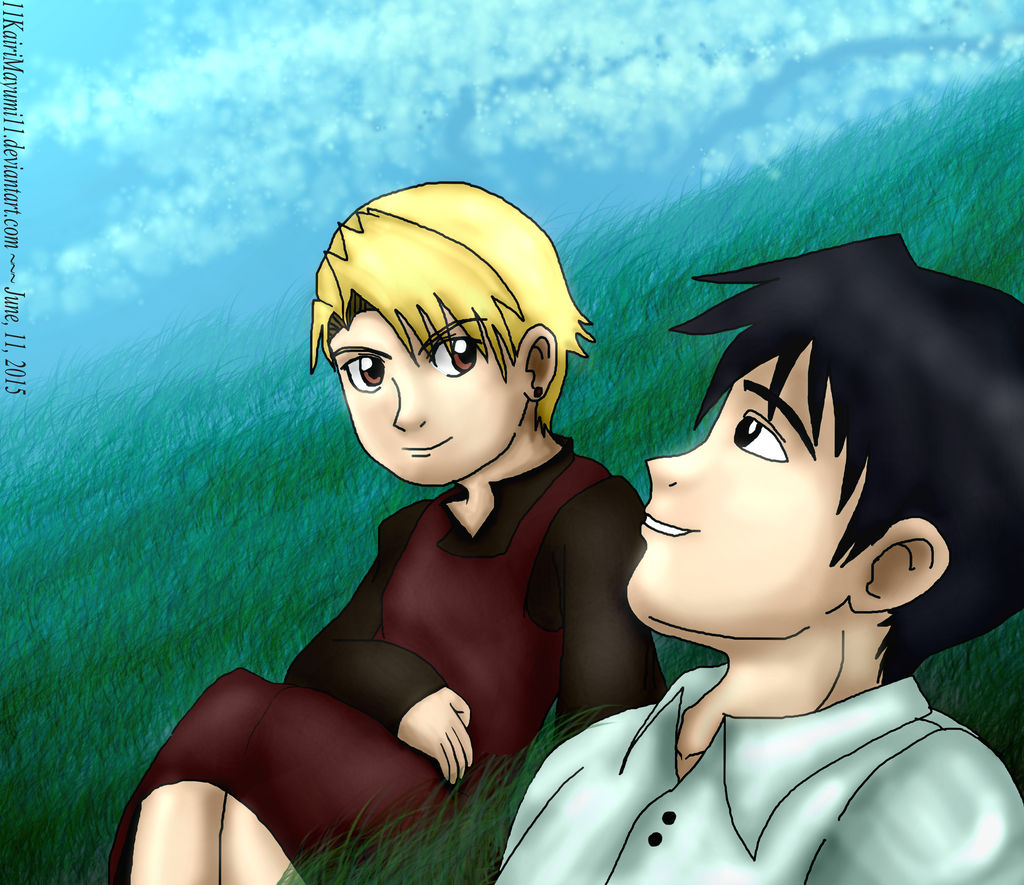 Watch
Couldn't think of any title now and that was the first thing I thought about so, there.

---
Just got back from the hospital for my last chemo session and I noticed the date today. Since it's June 11th, I thought of drawing a quick picture of (young) Roy and Riza since it's RoyAi day as well as some sort of celebration pic since my cancer treatment supposedly ended today.

Hopefully, that is. It'll be official sometime next month if I past the final examination but honestly, right now I just want to focus on fully recovering and I'm happy enough that I won't have to undergo chemotherapy for awhile.

....and I'm also in a good mood since I managed to finish this quick draw for RoyAi day even though I just got out of the hospital earlier today.

I still feel a little sluggish because of the meds but I guess I'm quite satisfied how it turned out despite my condition. I hope you like it too, thanks for viewing as well!

Oh and I'll probably be active again here after a couple of days rest so I hope to talk to you guys again sometime later~

For now, I guess I'll just sleep.

See you later and good day to you all!

---
Fullmetal Alchemist|Roy Mustang|Riza Hawkeye (c) Hiromu Arakawa
This is drawn and colored using PsCs6 with my usual computer mouse.