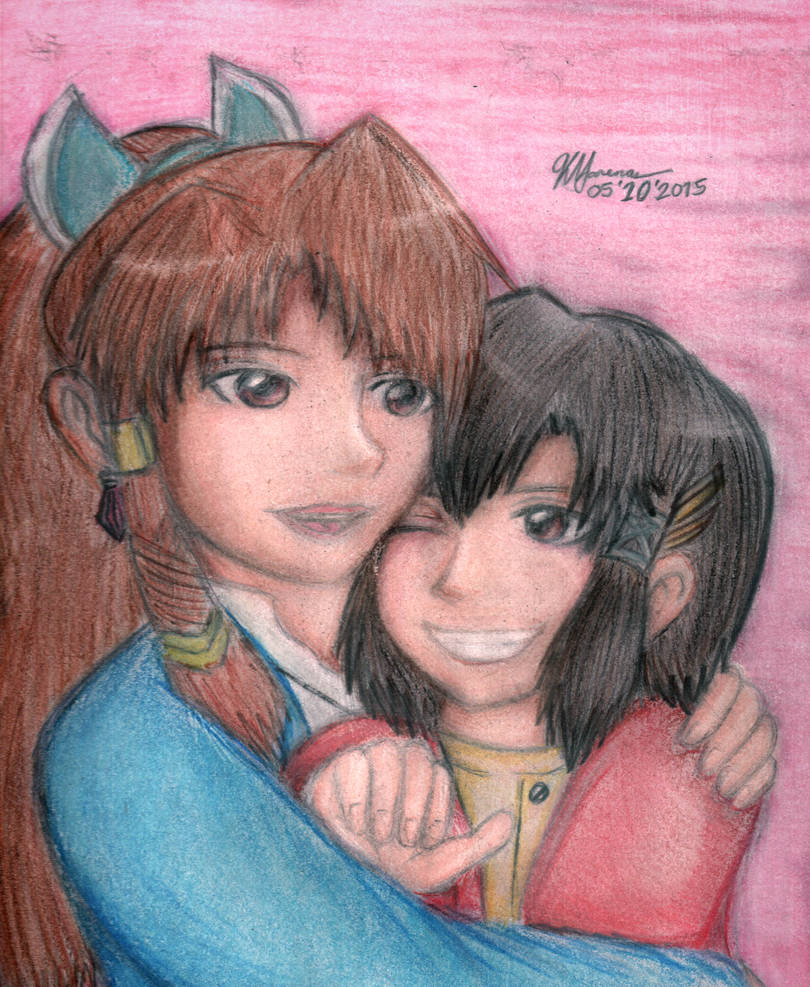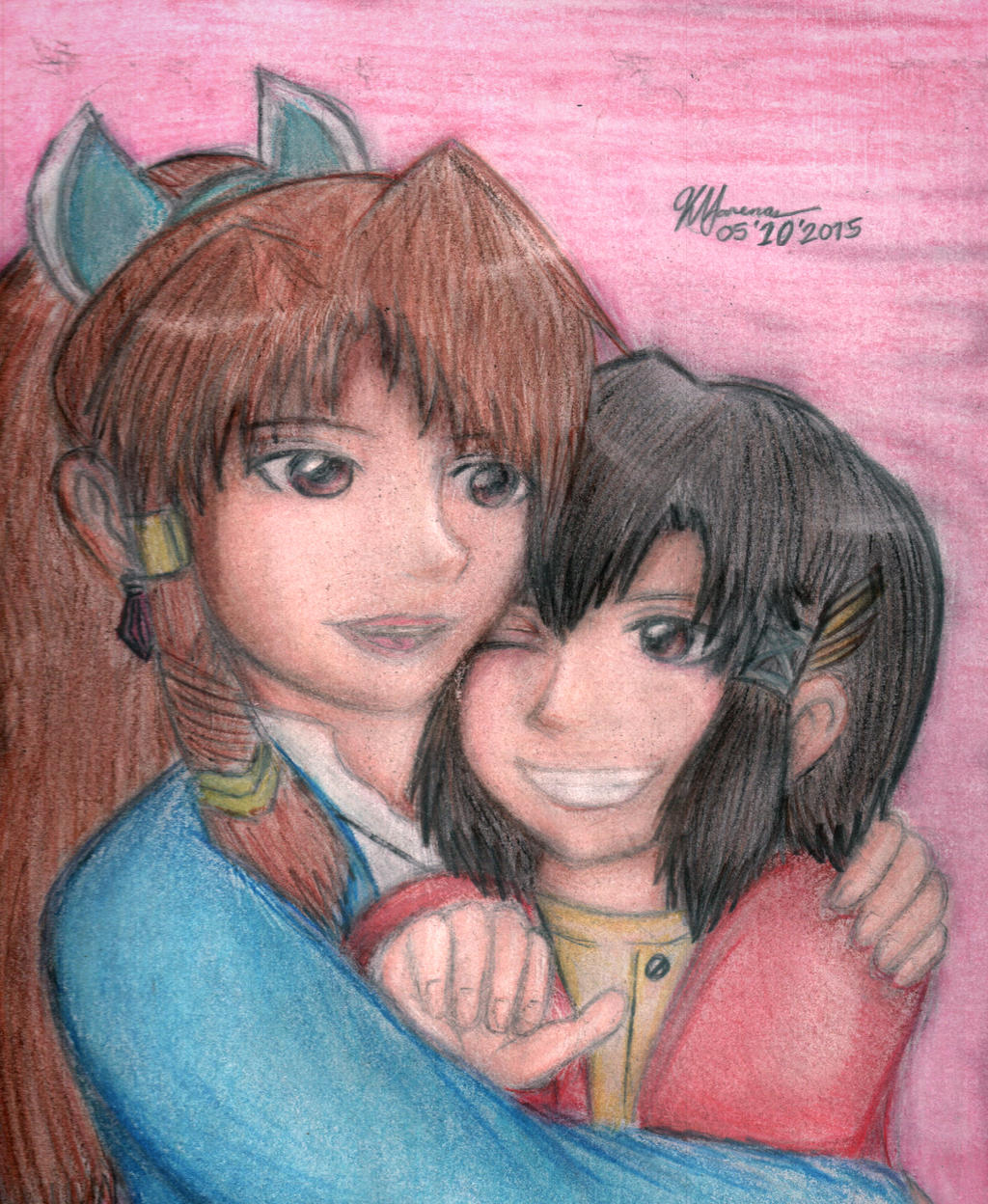 I know I had practically disappeared without a trace for awhile again but I'm fine and I will be more active this coming June since my health treatment will end pretty soon. I'm still recovering from a very recent chemotherapy session so I feel a wee bit ill but I just wanted to draw a little something for Mother's Day for my mom.... I also did a poem actually, but I'd rather keep that personal.

Anyhow back to this drawing, Some of you might know are my original characters because the look quite familiar-but I think I haven't posted my earlier (recent) drawings of them so you might not recognize them. But just so you know, this is the redesigned version of Ilona Mayumi and Emerie (Kairi) Mayumi and I just wanted to show a sweet mother/daughter relationship between them since in my story, The Salvation, their unyielding relationship is one of the main essence of the story... The rest of story is a secret. But I might make this story of mine a comic soon if they'll allow it. Some people wanted this story to be a game you see but the decision still lies in me and I'll simply let time decide it.
For now though, Thanks for viewing and I hope you'll like it!

---
Ilona and Emerie Mayumi is my Original Characters so please don't use this specific picture for any purpose without my permission. But you can still draw them if you really want to. I wish to see it though, so do please let me know.
I know I said once that I'll post sketches/line arts for my drawings but I forgot to save a separate sketch copy for this one... and I sadly colored this one out immediately because I was in a hurry and since this purely traditional... I'm sorry but I can't offer a line art for this now. Maybe a digital one if given the chance? Hee hee~

I'll be around from time to time, but you'll definitely see more from me, both my recent and quite old works, this Mid-June... and I hope you'll look forward to it!


Woooow your drawings keep getting better and better, who would have guessed you had the strength to practice while recovering?

This is really beautiful and they look very sweet!

Also it's so great to hear from you!

I hope you are well!

Reply

Ha ha, thanks. I'm happy to know you think so and I missed drawing Ilona and Kairi together in the same pic and since it's Mother's day, I couldn't resist.

And honestly, since I've undergone treatment twice each month for almost a year now... I think I'm getting quite used to the side effects of chemotherapy but still, not entirely. It still feels weird at times so I don't think I'll truly get used to it, but thankfully I don't have to endure it for long since my treatment ends this first week of June! And that means I can spend more time around here for longer again! So yes, I definitely feel a lot better now.

Thanks for all the support and prayers since I think it really helped in my fast recovery!


Reply

Wow these are such great news!!

I still think you are amazing for being so brave and cheerful and I was absolutely sure you would conquer this illness like a boss!

Looking forward to the summer when you return to dA actvely!

And I'm sooooo happy to hear that you are better!

Get back to full strength soon and please never ever get sick again!

Reply