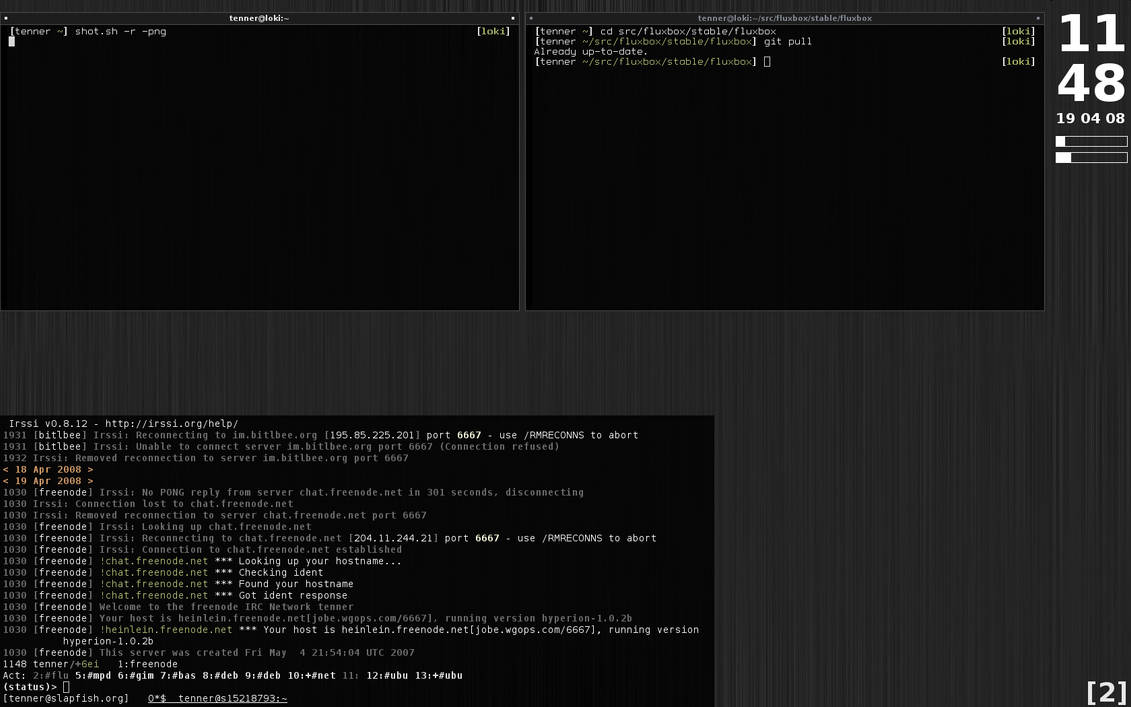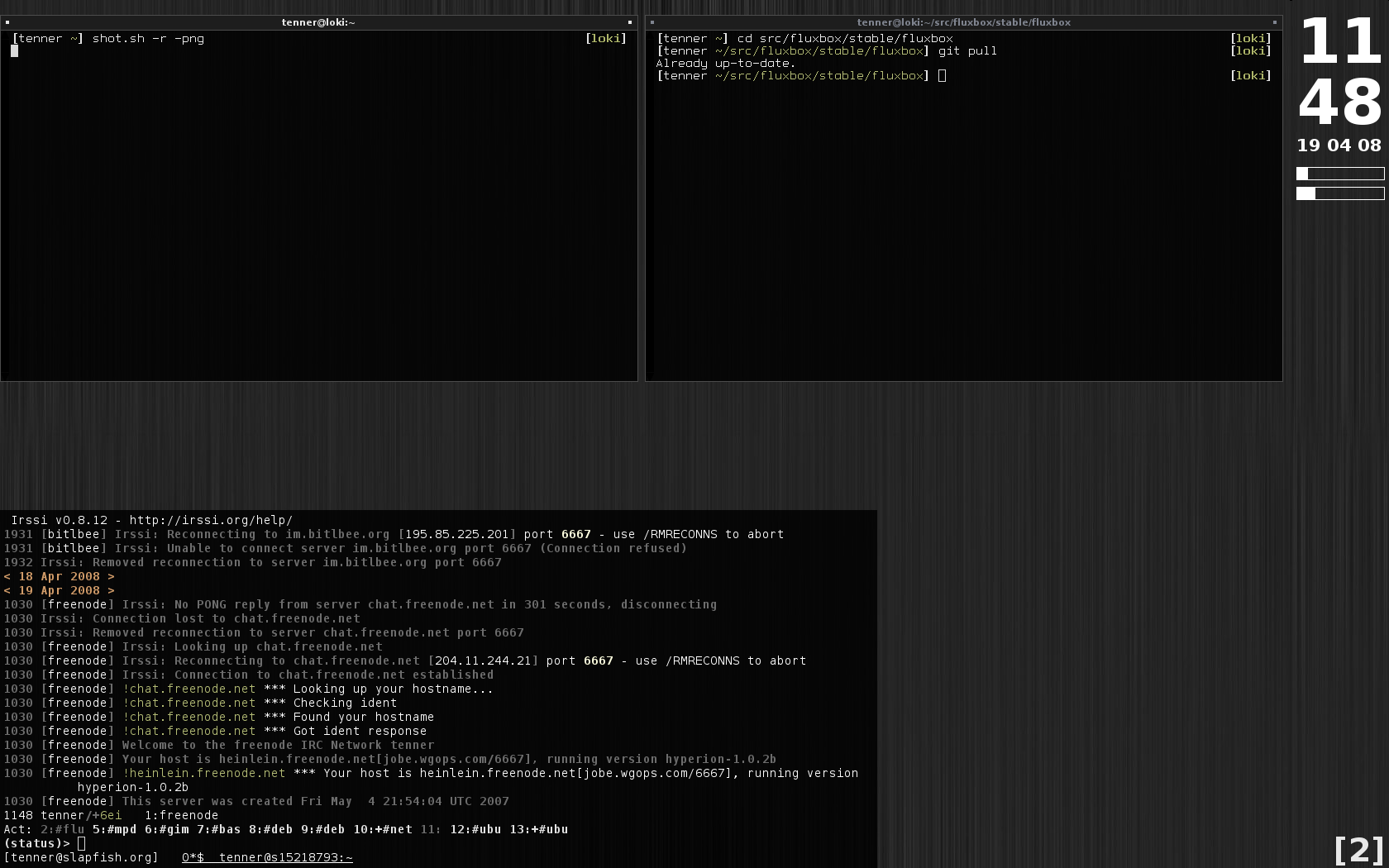 Watch

it's not distro dependent.

all i use is fluxbox with the toolbar reduced to the workspace-name (which is the number in the right bottom corner) and a striped down windowbutton-layout (only close-button on the right and maximize-button on the left side).

the top right side shows conky.

that's it.
Reply

Please tell what distro it is (i know its running Fluxbox DE) and how you achieved that desktop (themes, icons, etc).
Reply