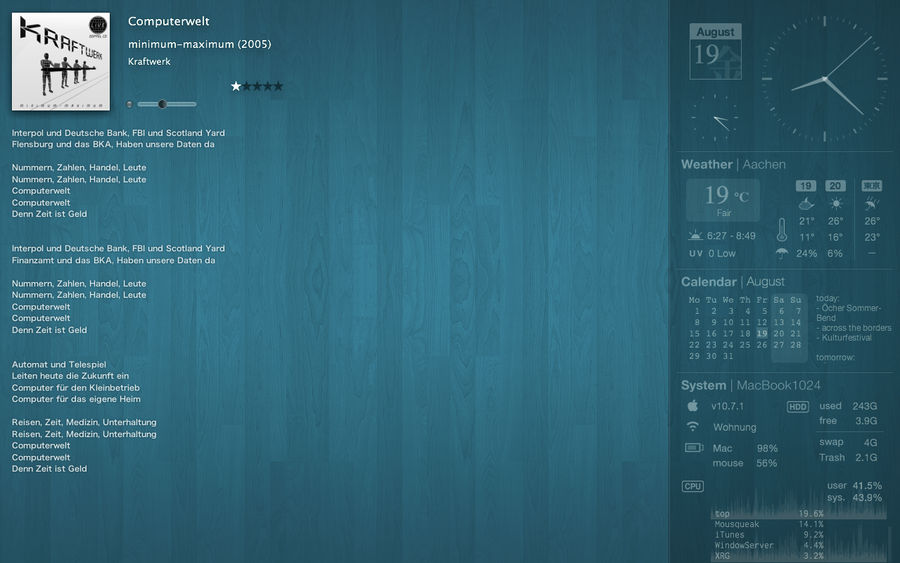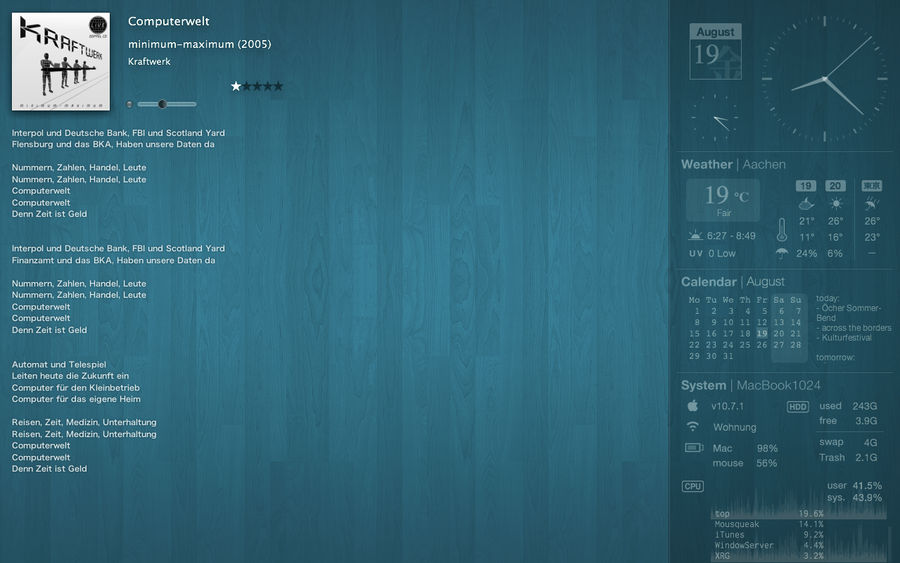 Watch
screenshot of my second display (MacBook 13.3").
OS
: Mac OS X Lion
software
: Geektool, Mousqueak, Synergy, DesktopLyrics, SimpleFloatingClock XRG and
weatherIcon-geeklet
wall
(original):
[link]
(I changed its colour by myself)
Hier is a description of my costumize on my blog.
[link]
sorry I wrote it only in Japanese, but if you use a web translation service, you may understand at least the shell scripts for Geektool which I used on this.