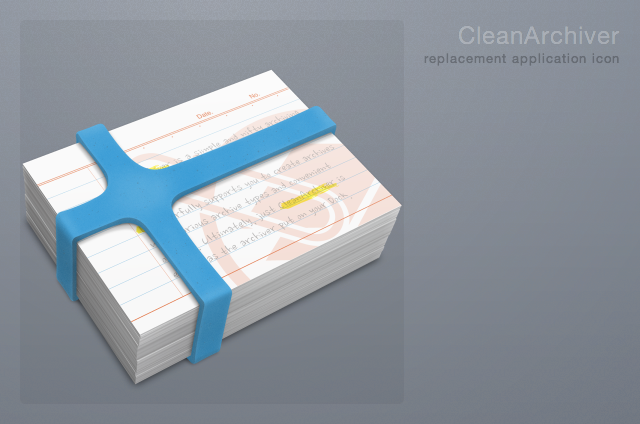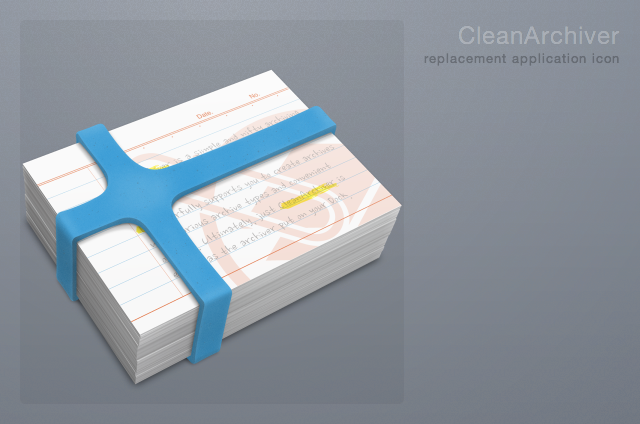 replacement icon for CleanArchiver, a file archiver for Mac OS X
This package contains also some background images for the application window.
enjoy it!

I absolutely thought this could be something related to Finland (to the Finnish flag, more specifically) when I saw the thumbnail. Nonetheless, great work.
Reply

I admire you for this icon. It's very well done
Reply

Very detailed and also very clean. I like it very much!

Reply

Very clean, very well done.
Reply