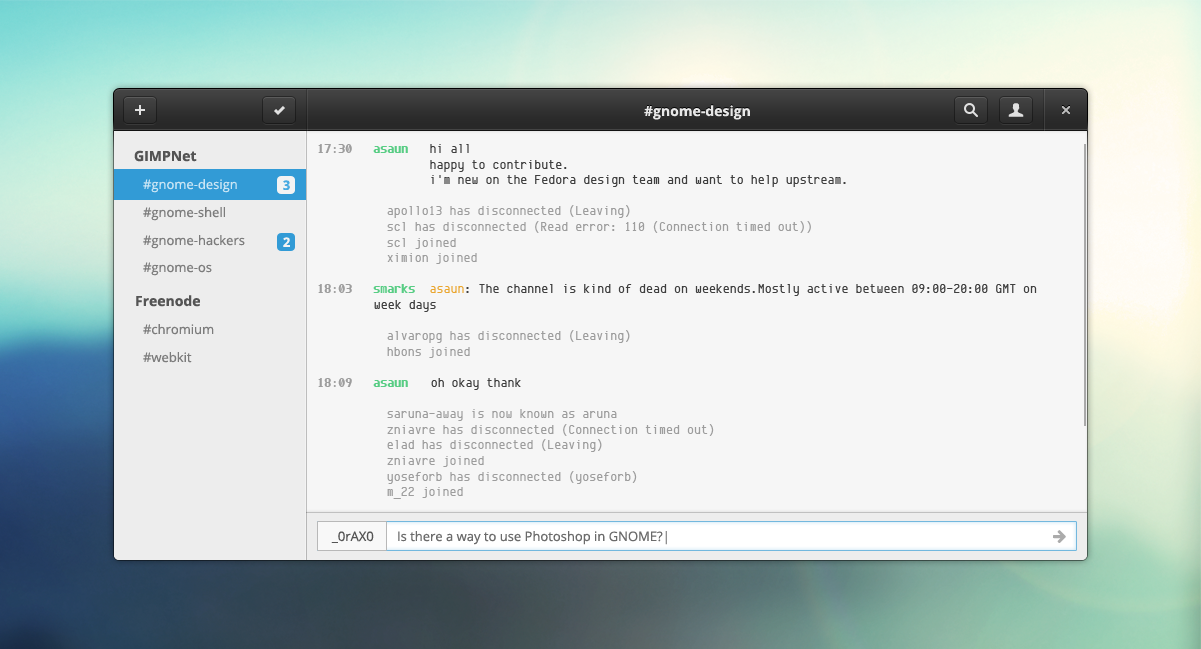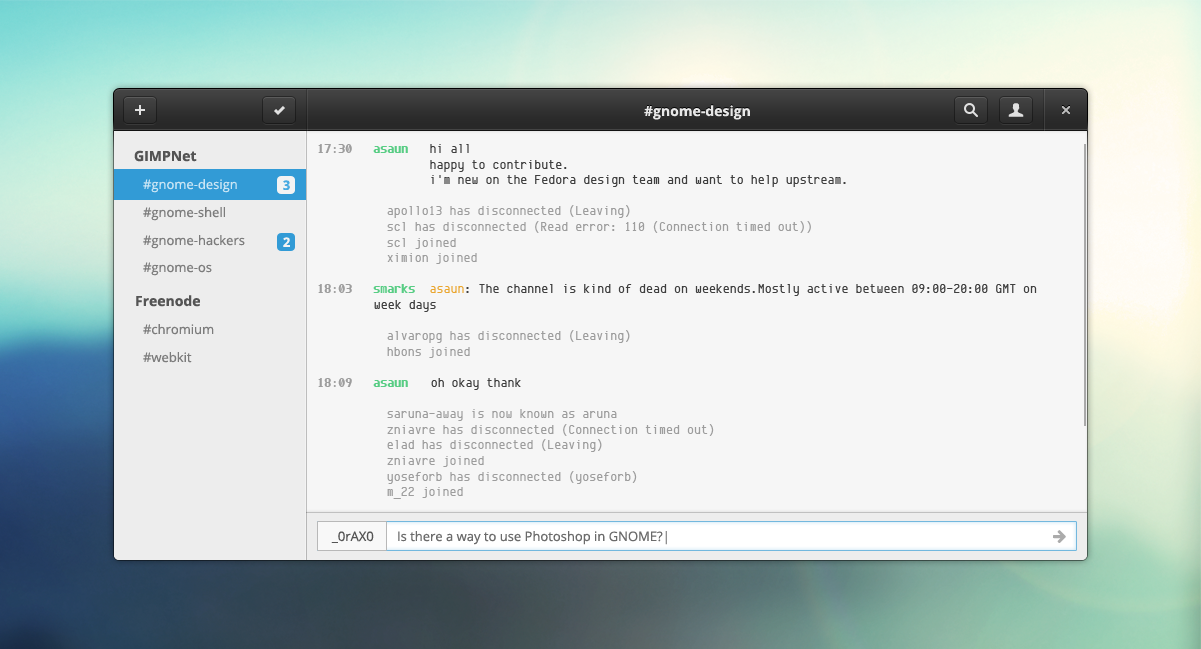 I'm trying to come up with a new GTK look for Adwaita (the one I use in mockups), took Polari as a testing Guinea pig.
Nice. Any chance that this developed into a useable theme?
Reply

Nice, I think something like this should be the default. It's very professional looking.
Reply

I really like the contrast between the dark and light

Reply

Nice. I like dark toolbars!

Reply