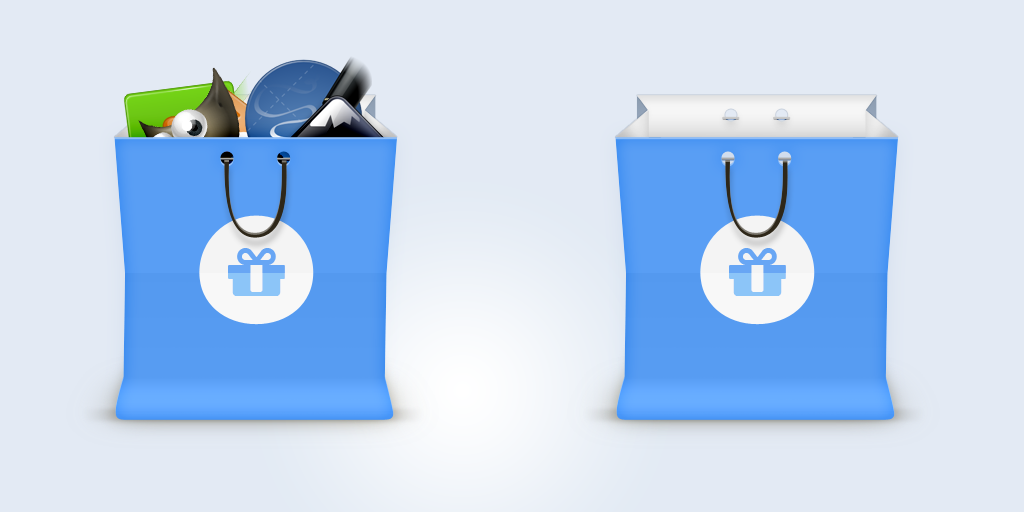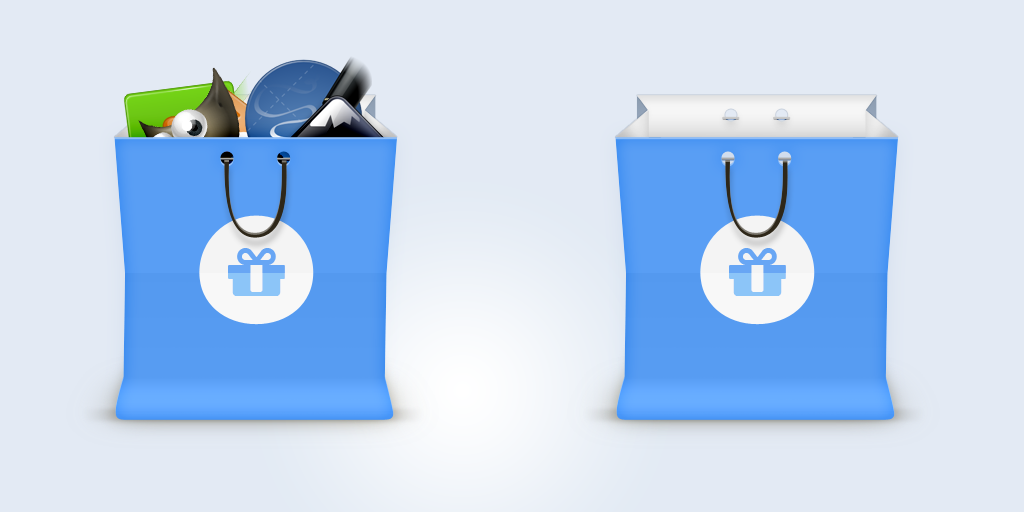 This was made as a rebound to the original WIP by the GNOME designers.

cool.. is clean and blue! I like!!!
Reply

can be upload de .PNG or .SVG or .PSD icon for use it?
Reply

It does look really really nice, but I don't get why the appcenter has to be represented by a shopping bag – it really doesn't scale well down to 16px (I know I know, 16px is quite gone from gnome-shell, but still I liked that criterion for icon-drawing...)
Reply

Hehe. A bit of background: this[1] was done as a rebound to an actual WIP [2]that used this metaphor and I didn't want to change it. Also, I've explored other metaphors and all of them don't fit and over-used.

Also, check the discussion on the original post. I didn't give it that much thought so I don't have an opinion about the matter.
[1]
plus.google.com/10168169846001…
[2]
plus.google.com/10764683706861…
Reply

Ooops, seems I tripped into the shopping-bag trap

Sorry about that and nice-looking bag you created there! Nice how you tried to take the edge out of the whole market/money/free-as-in-beer discussion with the present/package (at least that's how I read it).
What are your thoughts on a linen shopping bag by the way?
Reply

It's okay. As you've seen the discussion had every sort of point-of-view.

That wasn't totally my intention when I used the 'present' icon, but it was not not my intention too.

As for the linen bag, you may use it to mean the icon/bag/logo/brand/software is
durable, personal, familiar
vs.
plastic, to give away, has this dude's logo printed on it...
. But it's almost 1 AM and that's as far as I can go.

Reply

Yeah, I think the linen has some familiarity to it that makes it nicer and removes some of the money-stench that haunts the symbol.

Anyway, keep up the good work!
Reply

Reply