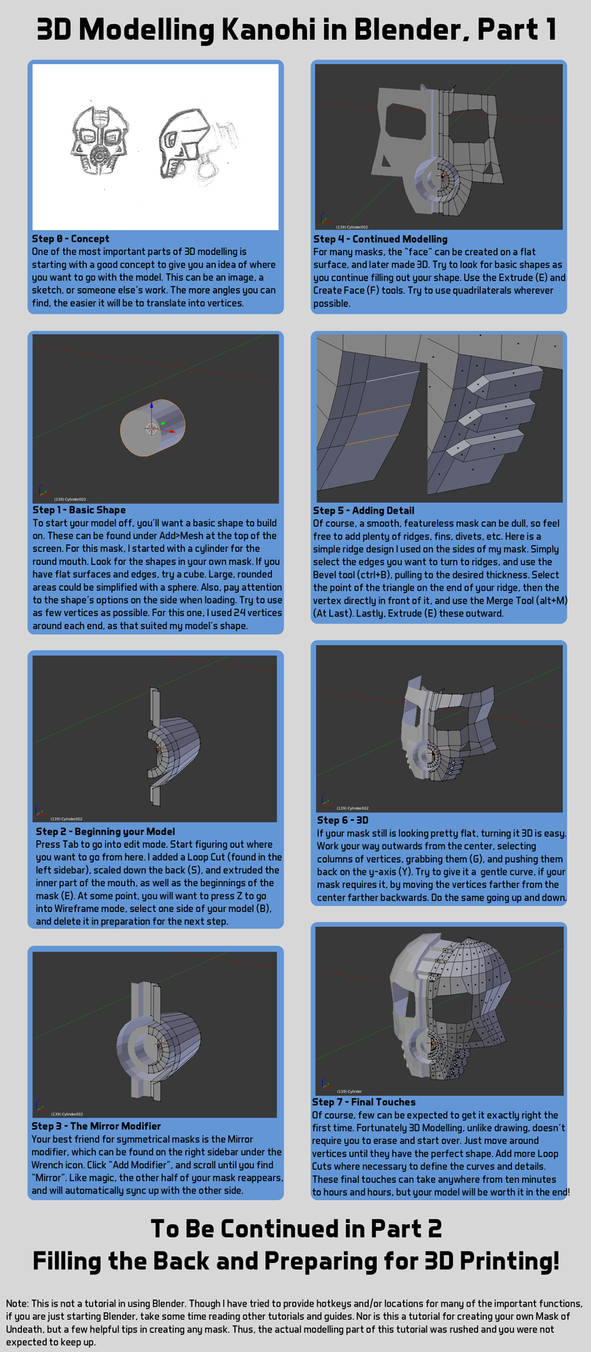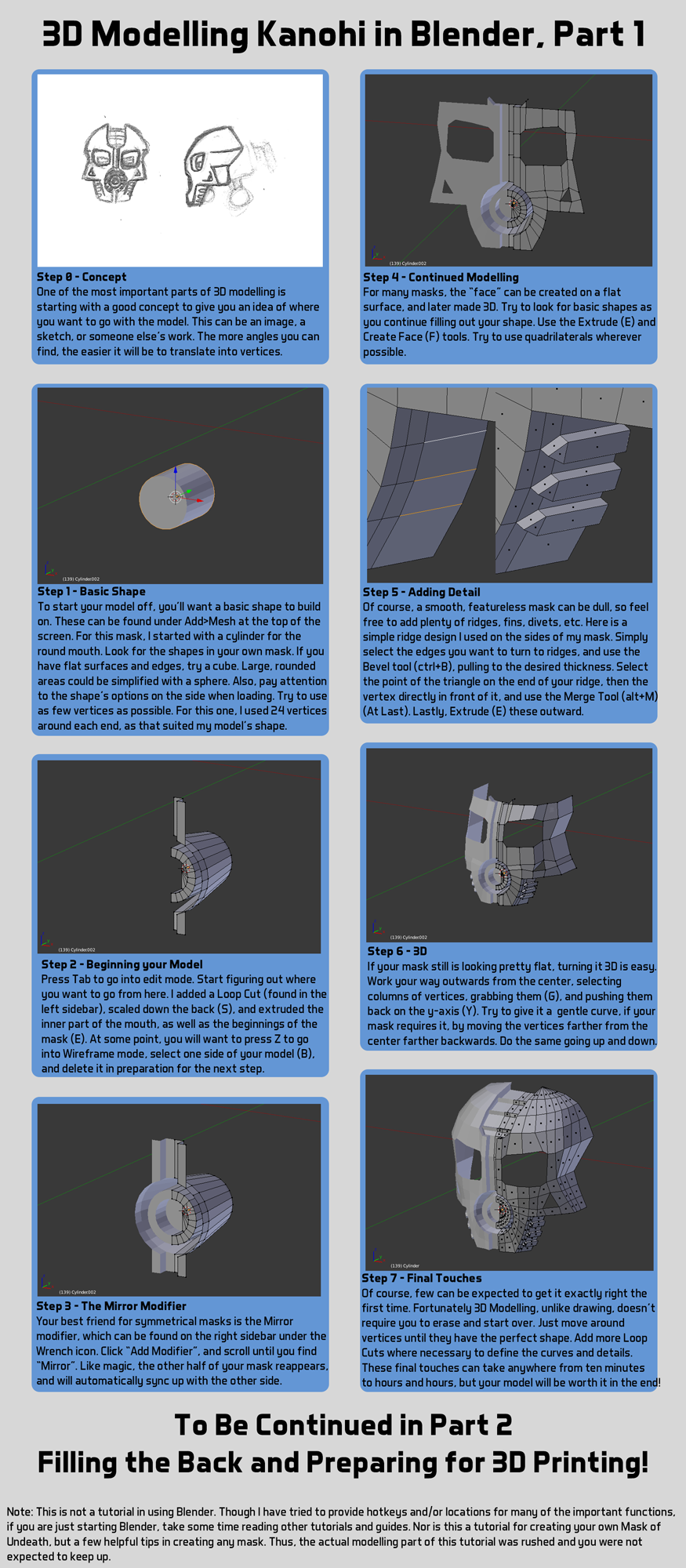 Watch
So... I started a new model for some practice, and about halfway through I thought, "you know, maybe I could turn this thing into a tutorial of sorts." I figured there had to be a few people out there who want to get in on the 3D printing business too.

So, if you have any questions, feel free to ask them below! I'll be uploading part two soon...ish.

Will you be completing and selling this mask too?

Reply

I want to, but I've been having a lot of trouble just getting it to a point I can be happy with. Also the reason I didn't make a part 2.
Reply

When is part 2 coming? :3
Reply

Ah I see, I've watched it and will take some cues from it. thanks

Reply

Let me know if you need any more help, and I'd be happy to give it!
Reply

well I kinda need help with fitting masks on official bionicle heads (specifically, 2015 Bionicle heads), what mesurements do you use for that?

Reply

Ah yes, the age-old query.

G2 clips are a bit of a challenge to do right, as they don't seem to operate quite on Lego's standard metric scale. It took me a lot of fiddling to actually get Eltanin's mask to connect correctly. So, rather than giving you some rough estimates that may or may not work, I thought I'd just give you
a file
you could start with.

Reply

Oh man this is cool. Do you 3D print your mask models?
Reply

Oh man I'd totally order a 3D printed avohkii if it was how I sketched it. 3D models are always fun to mess with but the dedication to make these masks is huge, I applaud you sir.
Reply

Well, if you didn't want to try learning modelling for yourself, you can always commission one.
Reply

Is that the mask of undeath?
Reply

Indeed it is. It's one of the few "canon" masks I've never seen a model for, and it seemed easy enough to make.
Reply