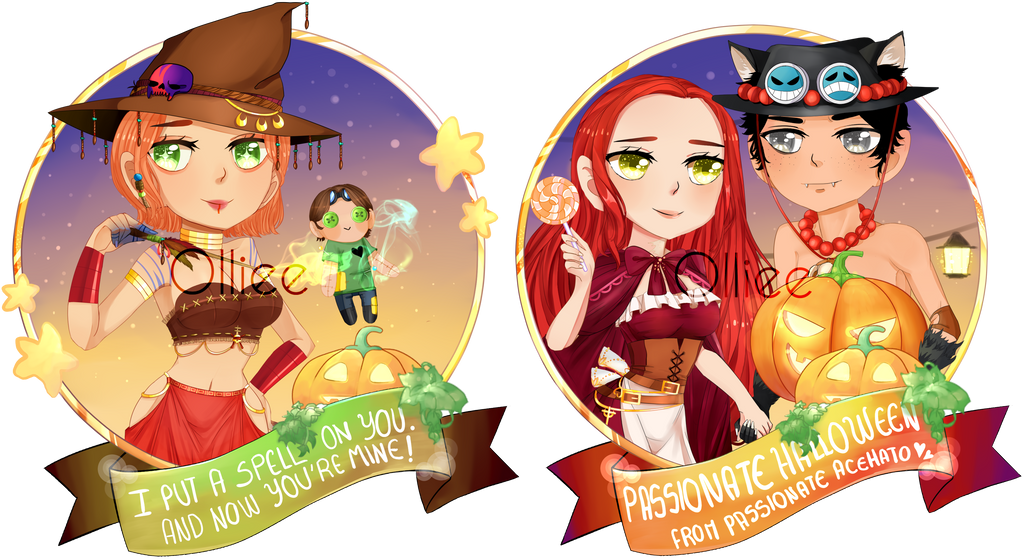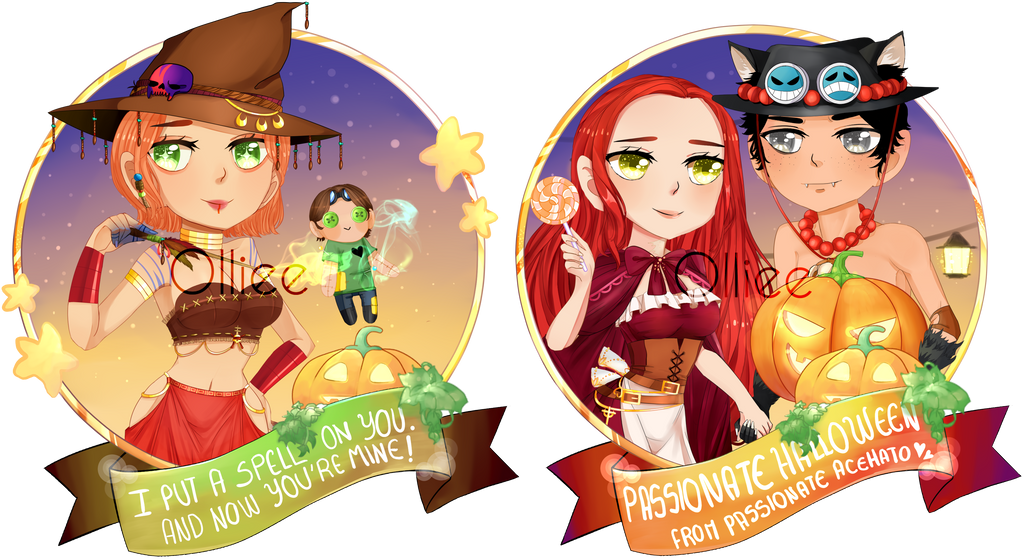 Watch
ych for

and

Thank you for your wonderful order!
i loved to draw them!
Characters
©
Ulario
&
HatoChan19
Halloween YCH (Closed):
♥️

God forgive me for the long answer! Your chibiki just beautiful!! And I'm not just talking about Ace and Hatomi.
GOD HELP ME TO RESTRAIN MY EMOTIONS!!
MY GOD THIS IS AMAZING!!!
I CAN'T HOLD BACK THE TEARS OF HAPPINESS , BECAUSE YOUR WORK IS GORGEOUS!!
I LOVE HER WITH ALL MY HEART !! BECAUSE YOU DID AN INCREDIBLE JOB!!
ACE AND HITOMI LOOK JUST FINE TOGETHER!! THIS COUPLE WARMS MY HEART EVERY TIME I SEE THEM!!
Ace and Hatomi in your performance-the best! I thought long and hard about who to Ace vampire or werewolf. But I'm definitely glad I chose a werewolf , because in your performance, he came out better than a vampire!
Hatomi came out just beautiful. The fact that they look at each other is incredibly cute! I just feel their sincere and great love for each other!
Ace and Hatomi came out just a couple.! You drew them so well together that I don't know if it's possible to draw something better!
Thank you for your excellent work!!
Reply

Omg didn't expect so many wonderful words!!
♥
and don't worry!
I was worried that I did not receive your note!
but I feel relieved that if you liked the result! ♥
Makes me feel so embarrassed to read it!!
thank you very much for taking your time for writing this!! It's just so precious
♥
I loved drawing these couples, it was so lovely!
I really loved to draw Ace with his two types of costumes!!
This man is just so handsome!! He could look so gorgeous in everything!
♥
one of the perfect Husbands from One piece!
and omgosh!! i love draw redheads!! ♥
I'm glad you felt that feeling from them!!
I tried to emanate that feeling from all the couples!
and thank you very much for saying all that about the drawing!
♥
Your drawing style is also so gorgeous!!! ♥
Reply