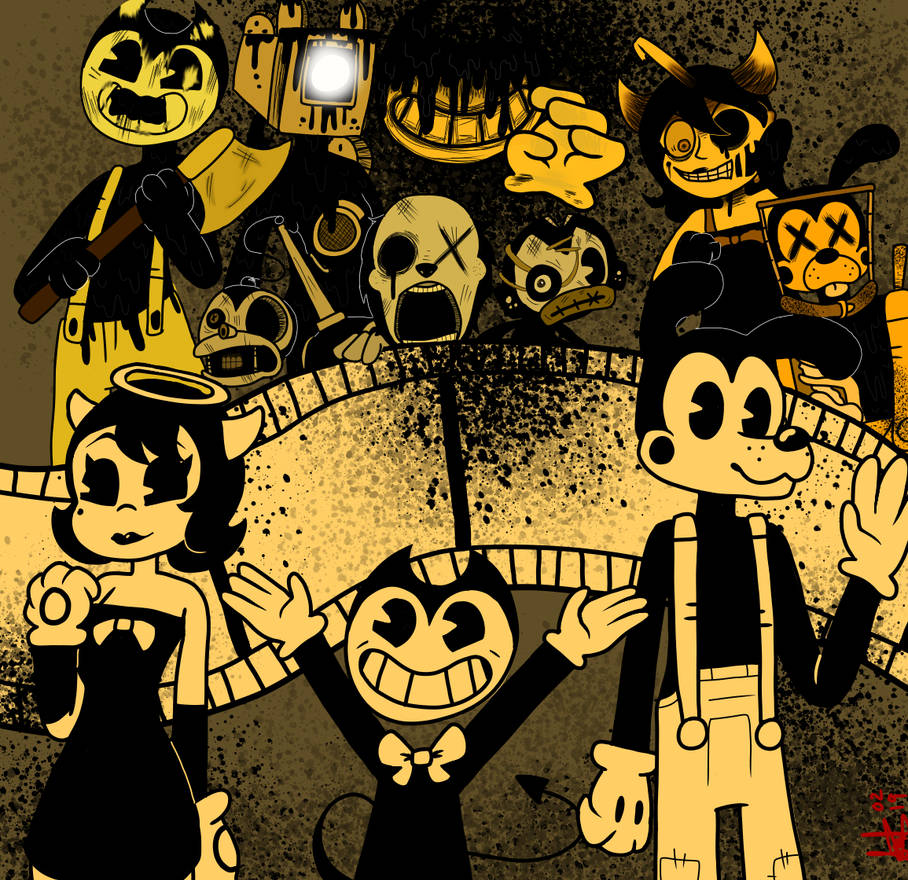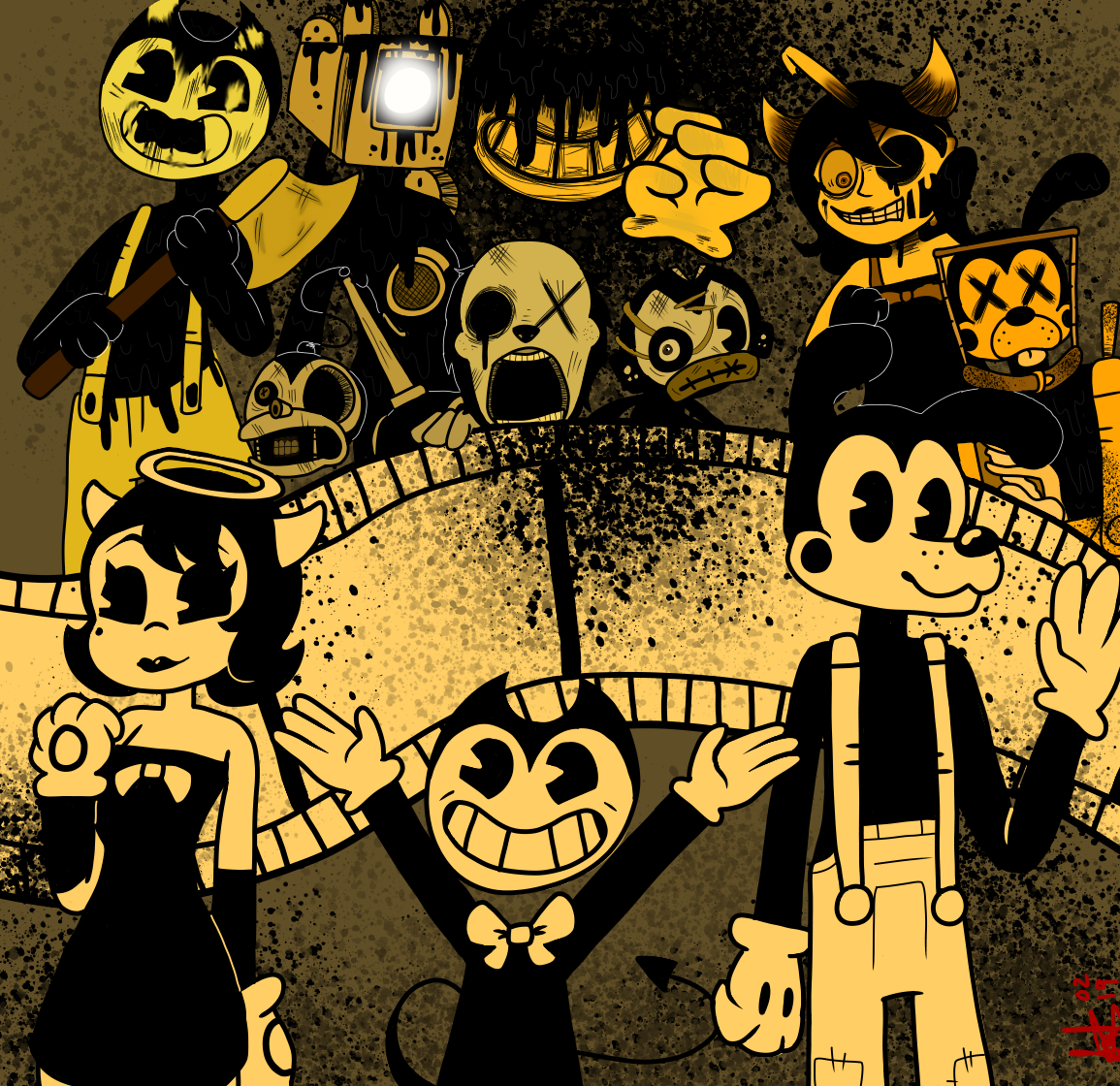 This took all day, my hand is cramping.

Anyways, after playing Batim on my own, I decided to make sorta a gift to TheMeatly for making a game that inspired me!

I put my favorite characters in it! Alice has sorta a bob hairstyle cuz I could've sworn that's what she had in one of the cartoon shorts. I just like it whether she has it or not!

Hope ya like it!