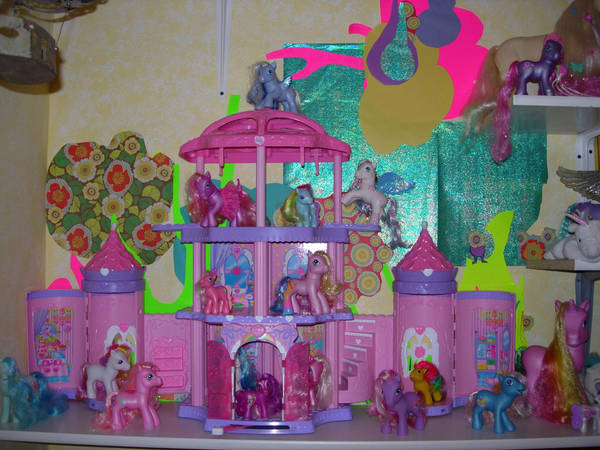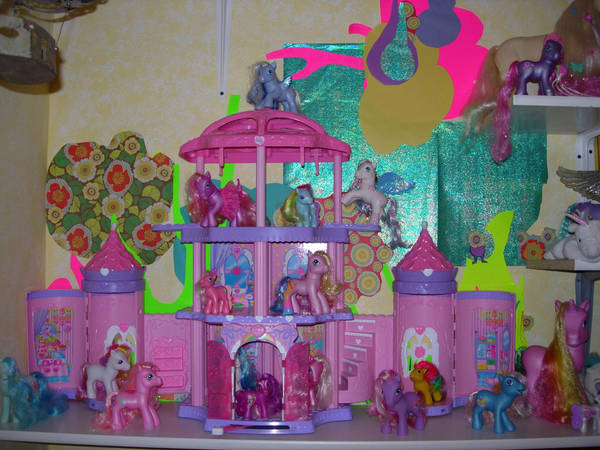 Watch
i just got this. It's official I have a castle. I feel pretty nerdy. XD
MY TOY COLLECTING BLOG

mylittletoycollection.blogspot…

lmfao i should set up my little puppy hotel i have. omg. we should be best friends. LMFAO XD
Reply

HAHHAA You JUUUST got that?! Wow you are so nerdcore <3 I slightly recognize that, too... what kind of castle was that???
Reply

it's a my little pony dream castle!!!!!!!!!!! <3 HEHEHEEHEH XD
Reply

HAHAHAH YOU ARE SUCH A NERD!!! I loooves it!

Didn't even know they made something like that!!!! Does it fold up, so you can take it to other places!?
Reply

lol yes it does. You can collapse it all down and push the towers in. The little heart above of the door, if you push it the whole top part pops up! it's pretty ridiculous and awesome all at the same time!!!

Reply

If you ever have kids I bet they would be totally spoiled, if this is how you spoil your ponies XD
Reply

I don't even know what to say but... wow
Reply

And someday, you'll have even mooooooore!!!! XD
Reply

I am SO extremely jealous right now!!

Reply