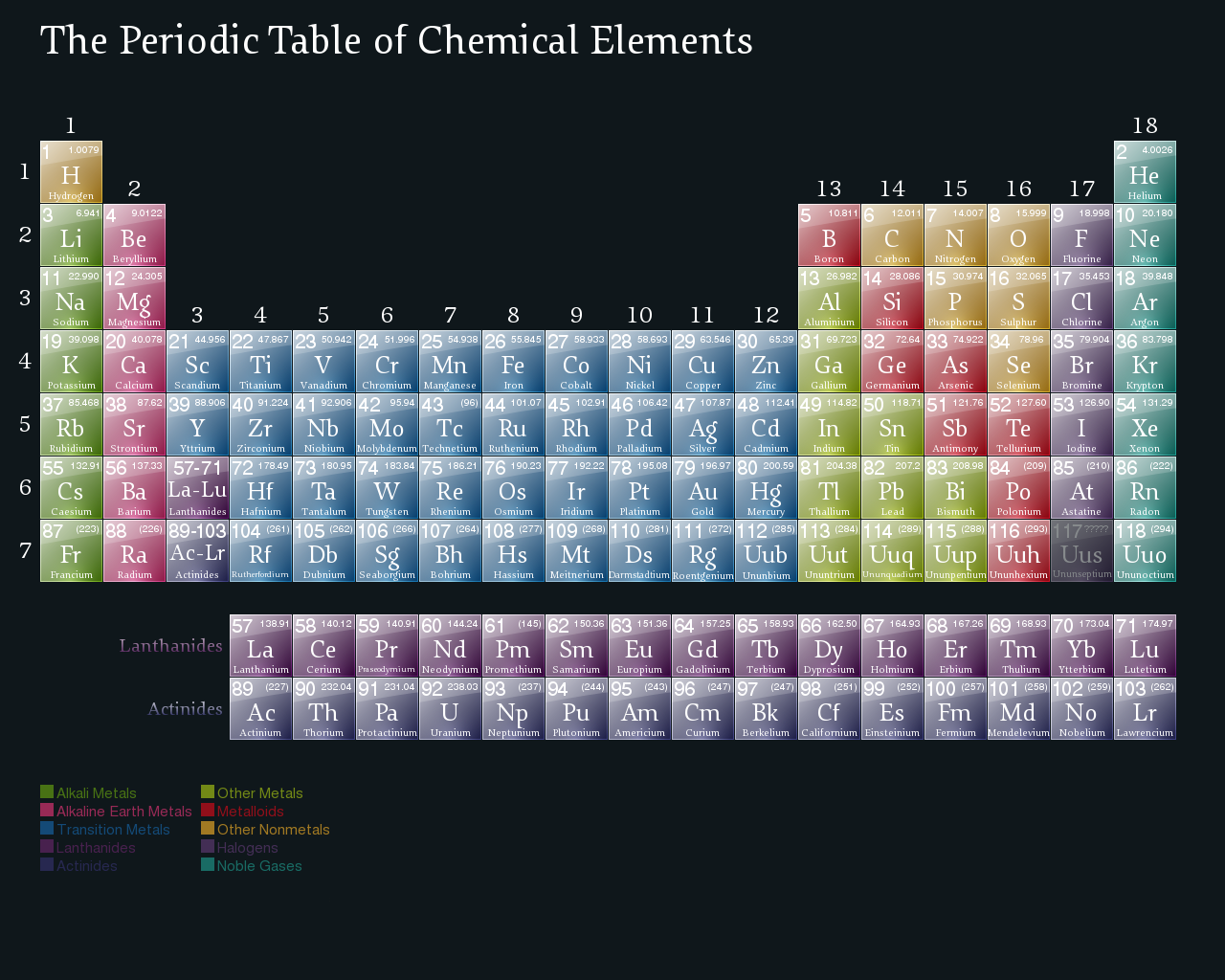 The Periodic Table.
References:
en.wikipedia.org/wiki/Periodic…
geology.isu.edu/geosciences/pe…
Made with the Gimp.
2013 Edit: Thanks to everyone who has commented, favorited, and downloaded. I'm afraid I lost the original file (from 2008) between several computer moves and reformats. I won't be editing or updating it. You are free to use it as you wish as long as a credit to my dA or my website
www.arimaspy.com/
is included. Thank you.