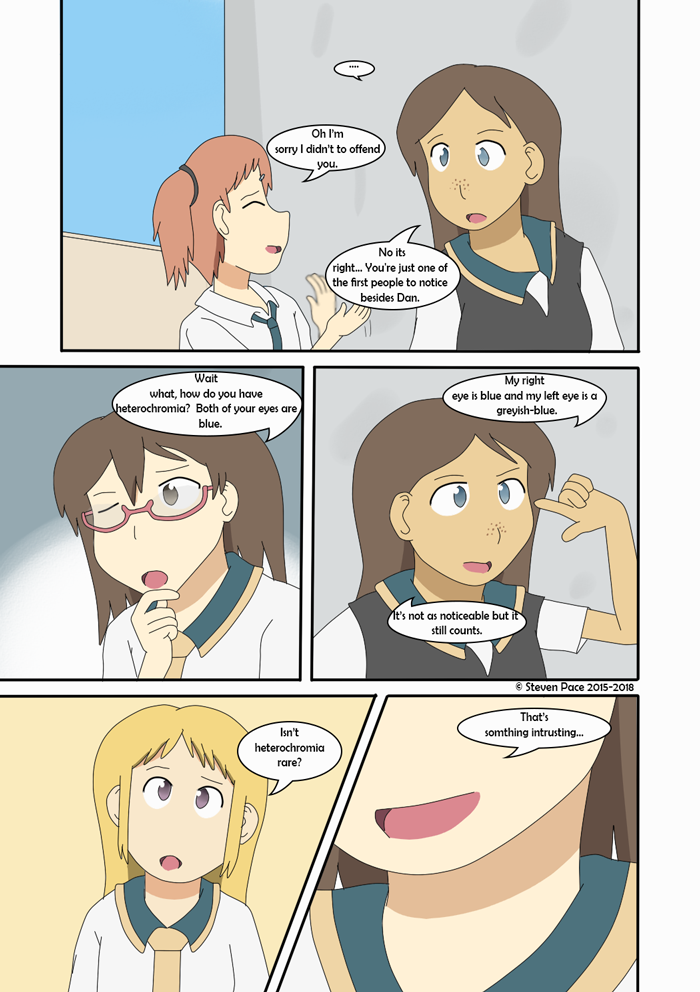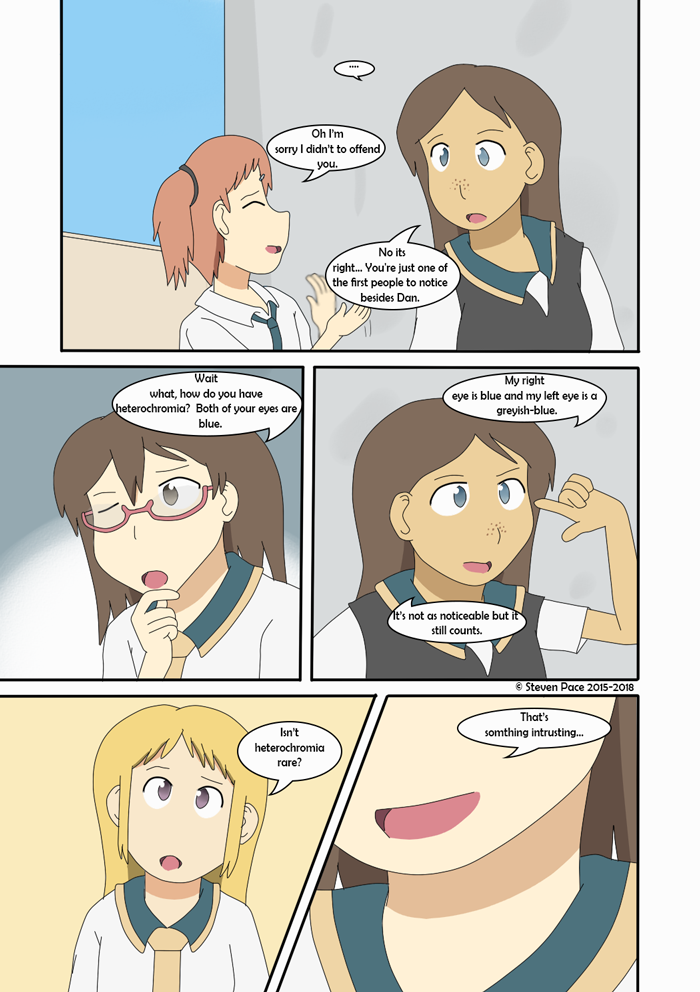 Watch
*read left to right
While it doesn't look like it. Lynn's eyes are two different colours. It's just not as noticed as Gray can tend to look blue lot of the time. As for how Ashley noticed, while Miyasako and Chris haven't.... I haven't really given it much thought.
Thanks for reading this update.
first: EOL - Page 1
Chap start:
fav.me/dc8n247
prev.
fav.me/dcadllm
next:
fav.me/dcatz4y
---------------------------------
All comics, artwork, characters are part of 'Essence of Life'
Project Essence is copyright © 2015-2017 by 00Stevo (Steven P)
If you find any errors or typos please let me so I can fix them quickly.
confused about some thing see the FAQ at :essenceoflifecomics.com/fa…
disclaimer www.essenceoflifecomics.com/di…
for news about Updates you can follow my Twitter: twitter.com/stevenpaceing
Volume 1
www.lulu.com/spotlight/00Stevo
---------------------------

Reply