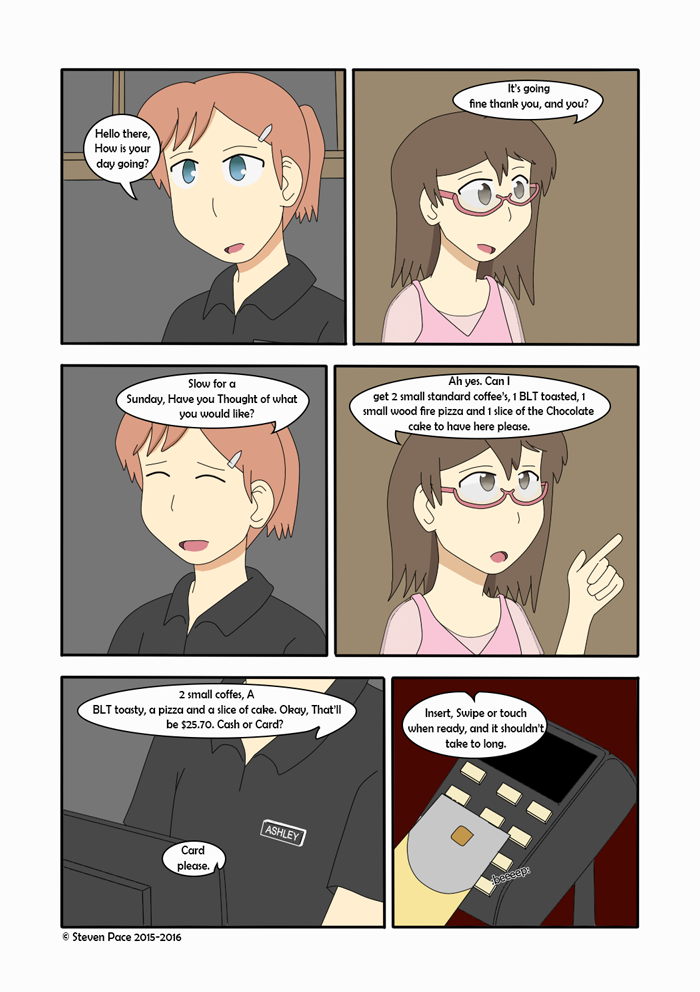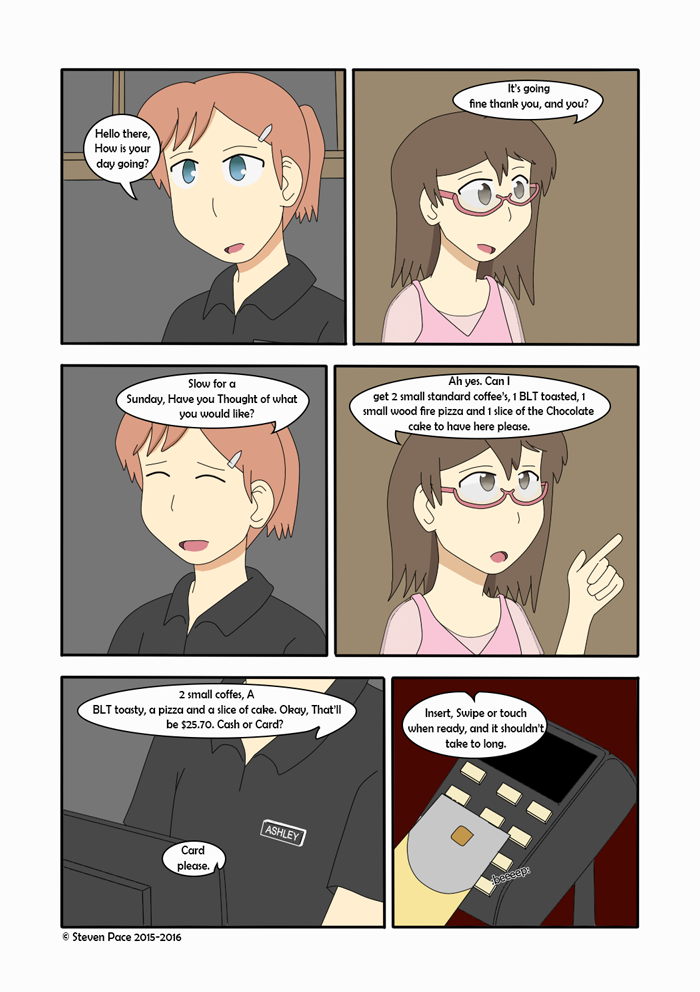 Watch
*read left to right

I changed a few things with this page; First the barista, and some of the dialog. I wasn't sure if 'pay wave' of a copyrighted word so I changed it in the script. Also 25.70 might seem a little much but lets break it down.
2 coffees at $3.50
1 wood fire pizza at $9
1 BLT at $5.20
and the Cake at $4.50
Though I had lot of fun drawing this page, especially the debit card and EPOS machine
first:
EOL - Page 1
Chap start:-
fav.me/damjat6
prev:
fav.me/daru2jq
next:
fav.me/dasm7q2
---------------------------------
All comics, artwork, characters are part of 'Essence of Life'
Project Essence is copyright © 2015-2016 by 00Stevo (Steven P)
If you find any errors or typos please let me so I can fix them quickly.
confused about some thing see the FAQ at :
essenceoflifecomics.com/fa…
disclaimer
www.essenceoflifecomics.com/di…
for news about Updates you can follow my Twitter:
twitter.com/stevenpaceing
---------------------------------