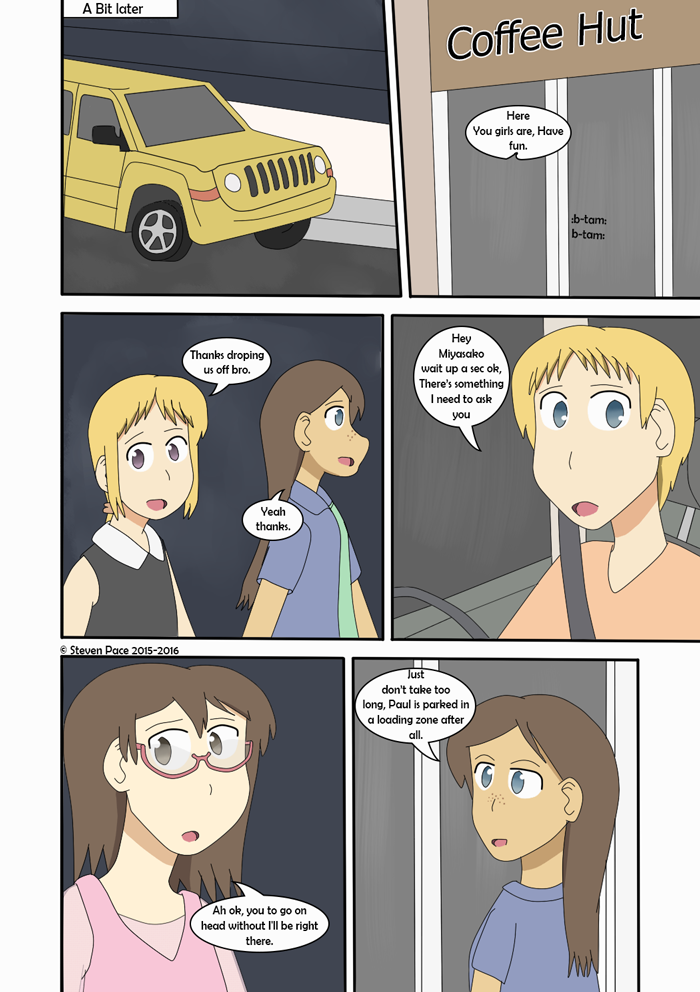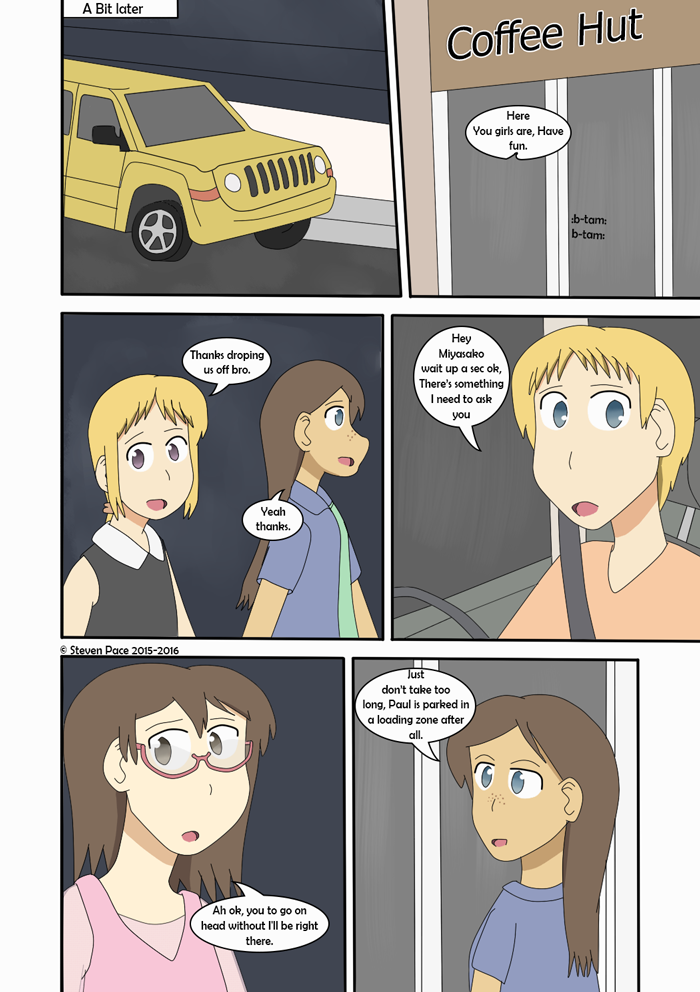 Watch
*read left to right
This is a mixture of fun and hatred of a page for me to do. Drawing the panel of Paul's car and Paul in side the car where both hard for me do get done, however all the other panels where easy for me to-do. Also fun/non-spoiler fact, this coffee shop/cafe and hot foods the girls are going to is located in near an entrance to 'Retail Village' the shopping complex that they went to in Chapters 3 and 4. It is also based of coffee shop I go to every now and again.



Loaders: It's okay, we're taking the night off.
Reply

I should have said what I meant with that. I'm not sure what their called in the US but there just 'Drop off/pick up' parking zones where you can only really park for 2 minuets. But good joke never the less, gave me a chuckle
Reply

Ah.

I'm not sure what they're called either, but I've seen them from place to place, so I know what you're talking about.
Reply