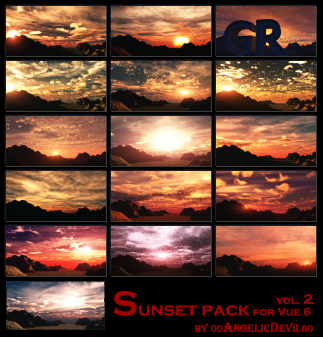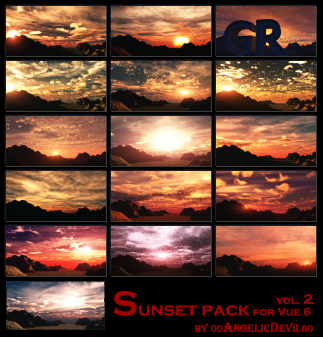 Watch
as I promised here's the 2nd collection of Vue sunset atmospheres. Though it contains less atmos than the previous one, I think this is better and more versatile with some quite surrealistic sunsets included

I hope you like it!
You are fully permitted to use these atmospheres; all I ask is to

it if you download it, and I'd like to see what you created, so if you'd like to show me your work, send me a note or leave a comment.

Also, feel free to leave comments here (both critical and non-critical

); I'd like to know what you think.
Thank you for using them!