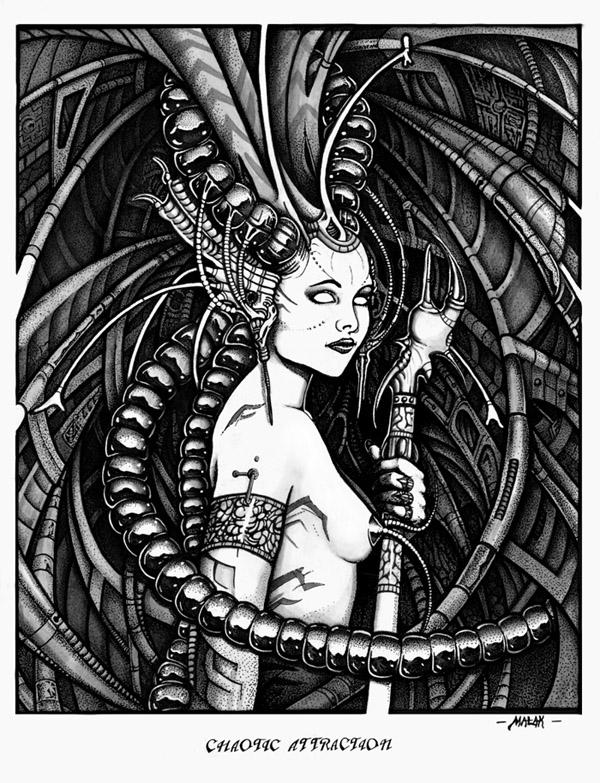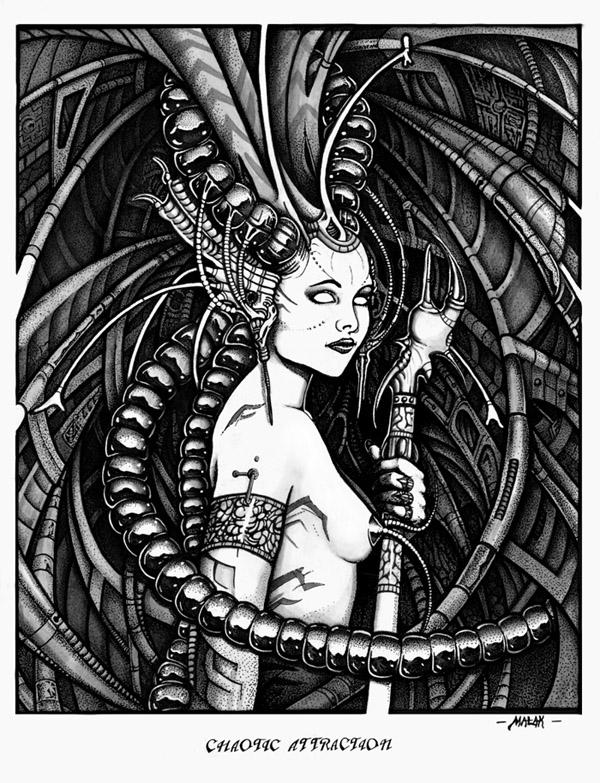 Watch
This is a little doodle of mine, Just me playing with ink...
It is a bio-mech entity in another dimension ( Yes there is a whole story behind this..)
I was told that I should post it before I retire it.
Hope you like it....
Did I mention she is not human...the original face and body were more angular and skewed... very robot-like and odd looking, but I have humanized it alot so I dont throw too many people off.
I expect to get many comments telling me that the eyes have no pupils, the chin is too angular, the nipples are too long, etc.
I went more for a "feel" to this than trying to be precise in the rendering. (One of my fav artists always makes the womens back-side much too big and the rib cage too small! but he is a god in getting his ideas down on paper)
..... But isn't that the wonderful thing about art - to create a "feel" to it, not to make it conform to a pre-set formula - to evoke a reaction - even if it's negative.
I love you guys!