This Month's Challenge
THE MONSTER UNDER THE BED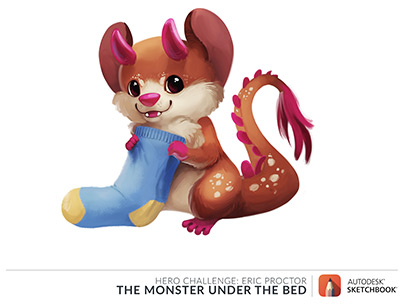 Mystery often leads to creativity and we fill the gaps of the unexplained with fantasy and imagination. We let our minds explore all possibilities when there are no boundaries and this playground is where an artist thrives.
For this challenge, I'd like to see your version of the monster that hides under the bed. Is it a fear-inducing beast that emerges the moment you fall asleep? Or perhaps it's an ethereal specter that delivers sweet dreams. Maybe it's a skittish monster that feeds on dirty socks! Let's see what you imagine lurks among the dust bunnies and cobwebs.
JOIN THE HERO CHALLENGE!
The Hero Challenge is a monthly creation prompt where one hand-selected industry professional provides a general theme to draw!
Eric Proctor (TsaoShin) grew up in the rural wild areas of the Pacific Northwest. He spent his childhood exploring forests and mountains wondering what sort of dragons lived beyond the beaten path.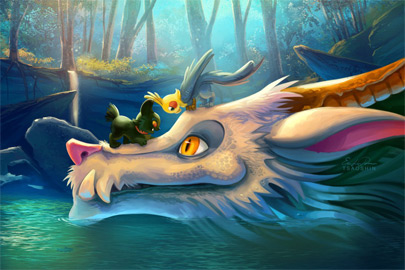 Eric studied studio art in school with a focus in oil painting. Shortly after graduation, he transitioned from traditional medium to digital and traded brushes for a stylus.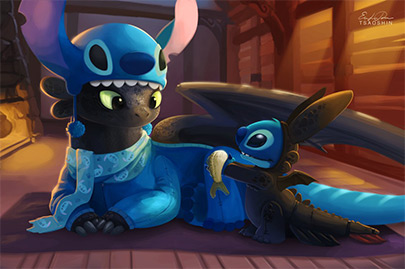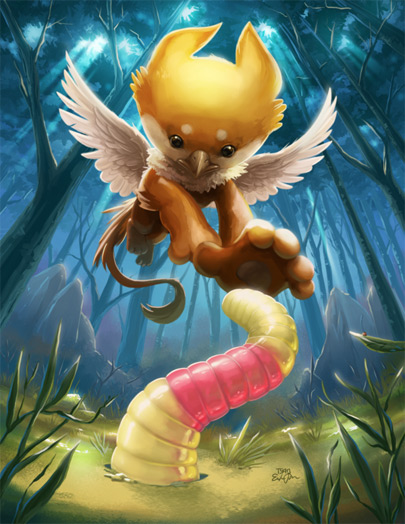 Working for a research laboratory, Eric is an illustrator collaborating with scientists and engineers to create concept artwork of future devices and technology. At night, he enjoys his personal and freelance work painting fantasy and fun themes.
Step 2

Download the canvas and create! Then, upload and submit your creation to the May Hero Challenge Gallery folder.
Step 3
At month's end, Eric will select a few pieces of art and describe why those entries stood out to him. Those works will be featured on the autodesk-sketchbook Group!