From the Dusty Annals of Sci-Fi Cliché History
James Tiptree, Jr. was a writer of science fiction, mostly short stories, whose first work, "Birth of a Salesman," was published in the May 1968 issue of Analog Science Fiction.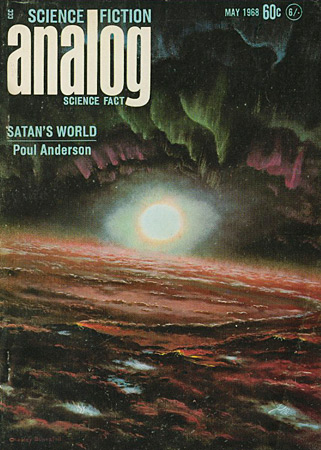 Analog Science Fiction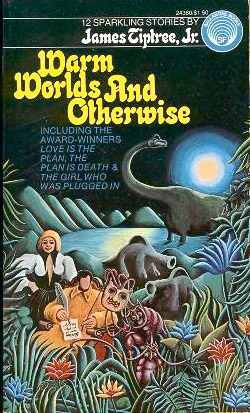 Warm Worlds & Otherwise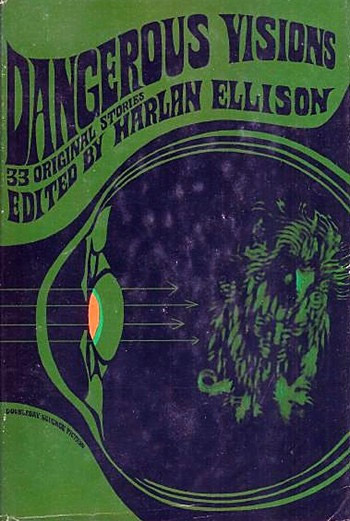 Dangerous Visions

Three more stories were published that year in the sci-fi magazines If and Fantastic. Science fiction writing wasn't always given its due as a form of legitimate literature in the way it is today. Pseudonyms were common as a means of not tarnishing authors' reputations for seriousness in their "real" jobs. (Few sci-fi writers made a living solely through speculative fiction.) Tiptree, Jr. was known within the community to be a pseudonym—but as a cover for somebody involved as a U.S Intelligence officer. (James had worked for the CIA from 1952 to 1955.) James did not disabuse anyone of the erroneous rumor and continued a very active correspondence (in writing, never phone calls) with fellow writers and fans. James did not attend writers' conferences and conventions.
James was often praised as the rare male sci-fi writer who successfully interpolated feminist themes into otherwise "hard sci-fi" stories, but occasional speculation that the reclusive, never photographed Tiptree might be a female was pooh-poohed as a possibility, in light of his award-winning writing. The underlying unstated sexist cliche was that his writing was too good to have been produced by a female. Prestigious sci-fi authors insisted they could not be fooled. Robert Silverberg wrote in an introduction to one of Tiptree's own collections of stories, Warm Worlds and Otherwise, that the rumor about James's gender was ridiculous in light of reading his writing.
Harlan Ellison, in his collection of short stories Dangerous Visions which featured lesser known writers he sought to promote, wrote in the introduction;



[Kate] Wilhelm is the woman to beat this year, but Tiptree is the man."



James was finally tripped up in 1976
Tiptree mentioned in a letter that his mother had died in Chicago. Inquiring fan-sleuths identified the obituary—and its reference to an only child, Alice Sheldon. In a rare remark about her nom de plume, James said only;



I've had too many experiences in my life of being the first woman in some damned occupation."



Longtime charter members of the "Girls Can't Write 'Real' Science Fiction" fraternity were thoroughly chagrined by the revelation. Another thing that "girls can't do" had bitten the dust. James Tiptree, Jr. continued writing sci-fi short stories until her sad death by suicide in 1987 at age 71, after having conducted the mercy-killing of her 84-year-old husband. The couple entered eternity holding hands in their bed in their Virginia home.



The essence of the arts being the power of the imagination, how could there still exist an idea of gender limitations in art forms like writing and painting? Do gender limitations still exist?






Do you think that by "hiding" her gender for so long, Tiptree did a disservice to her fellow female sci-fi writers, or a greater service in racking up awards and honors as a "male" writer before be outted as female?






Does an artist who wishes to be left alone to labor anonymously owe any information about his or her personal life to fans of the art?