Indiana Jones No. 5 in Production
With 72-year-old Harrison Ford still holding the whip-hand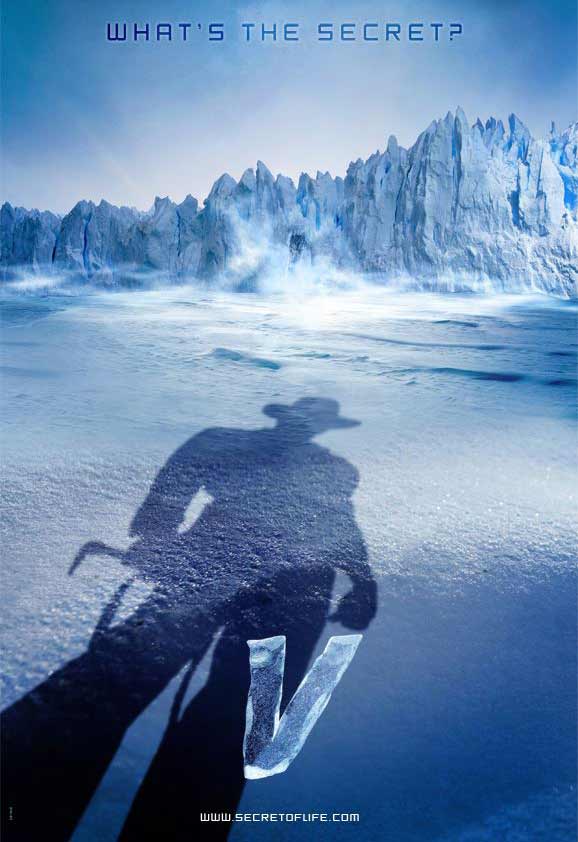 Have you seen the poster for the new Indiana Jones movie (as of now known only as Indiana Jones Five)? It's pretty intriguing. Apparently, Disney is working on yet another installment in the franchise, but this one comes with an interesting twist. The mountains we see Indy standing in front of in the poster will be recognizable to some as H.P. Lovecraft's The Mountains of Madness. This Lovecraft novella centers around an expedition to Antarctica that goes awry when the explorers stumble upon the ruins of an ancient civilization. According to sources close to the project, the next Indy flick will place the hero directly into this sinister tale of the ancient and occult.
This storyline mash-up is due in large part to the director currently attached to the project: Guillermo del Toro.
Del Toro has been working on getting his adaptation of Mountains off the ground since 2006, but has so far stalled out. Enter Disney, who offered to create the director's pet project on the condition that he wrote Indiana Jones into the script as the main character.
Why Disney would seek out an arrangement like this can be explained from a few different angles.
First of all, Disney is on the hook for actor Harrison Ford. When they acquired the distribution rights to the Indiana Jones franchise, they soon realized that it came with Ford's five film contract, which they had to either breach and pay a penalty for, or fulfill.
Given that, Disney wanted a good story that could be greenlit quickly and would end with Ford's version of Indy being permanently incapacitated, so that they could reboot the series with a new lead as many times as would be profitable in the future. From that point, Disney execs just had to make a few phone calls. They knew about del Toro's Mountains project, and they further knew that del Toro had long wanted to direct an Indy film, citing his admiration for the character. So with this plan Disney gets a script that's ready to go after a few tweaks, they end Ford's tenure as Indiana Jones, and they get a battle-tested action film director at the helm. These guys aren't number one for no reason.
For his part, Harrison Ford is apparently intent upon not surrendering his signature role until they pry the bullwhip from his cold dead hands. When you have a running pop-art narrative, the actor and character often become so interwoven by their extended time on a singular journey that the character simply can't survive a full body swap. For this reason, Disney opted to make the fifth film as a conduit allowing a new leading actor to take the reins in the next film, rather than start with a new actor immediately.
We very much look forward to seeing the first trailer.
---
---
Your Thoughts
When the day comes for Harrison Ford to move on from the role, who do you think should take the reins on the franchise?