Hi..hi its time for another raffle.. well actually i wanted to thank for the
10pvs
i got with
700+
watchers,for everything that happened, i can only thank you for your support and love..guys, So i'm made this
Special Adoptable Raffle with two of mine old style characters

Now you need to read and follow all terms and rules to enter this raffle, pointing that i will check each and everyone who will follow everything right, ok? so here we go!!!
[End Date!]


Saturday, October 1st 12:00 AM GTM -3

(

Argentina Time

Winner will be choose by

random.org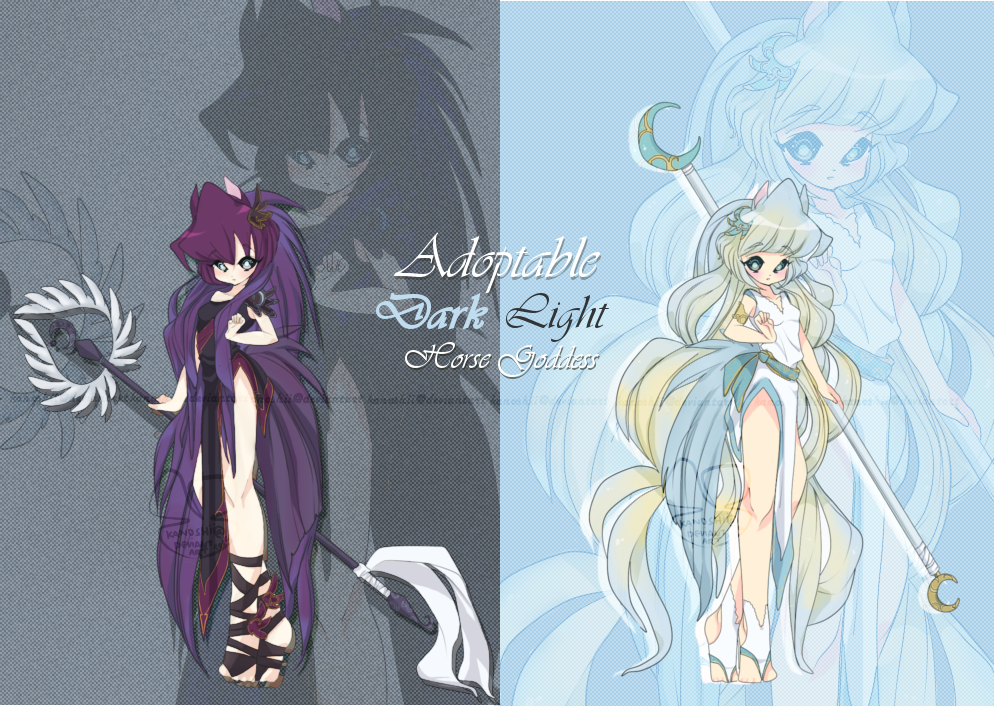 Winner
Adoptable winner will get;

Two characters originally designed by me.

A coloured full size of both without watermark version (transparent bg).

A full size black&white of both without watermark version (white bg).
Adoptable Winner Rights

To personal usage only.
To give the characters a personality, name,age,gender...etc.
To give other outfits to the characters but not change drastically the original one.
Originally they are horse kemonomimi but you can change their species.
To trade/gift and sell (following my adoptable rules).
Terms and Rules
You need to read and follow my terms and rules (including adopt terms/rules) wrote at this journal!
Be a watcher!
Favourite this journal and this post (yes, you have to fav both).
Make a journal post adding my icon : iconkanoshii : (informing that i'm holding a Special Adoptable Raffle).
Deviants with empty gallery (you don't need to draw though, have your text,poetry..etc for example are allowed to participate) can't participate.
Comment here to confirm your participation
Adoptable Terms/Rules

Credit: give credit to : devkanoshii : / : iconkanohii :
Original designer rights: Never claim that it was designed by you.
Trading: the person who you'll trade will have to follow Terms/Rules and Adoptable rules as well.
Selling: If selling, you'll only be able to sell with my certificate so note me for that and make sure to sell for a reasonable price to $10-$30(min-max). For the buyer personal usage only.

Tracing: Never trace this base or any other art in my gallery.
[Questions!]
Any question regarding this raffle just msg me or send me a note.

Thank you <3