Happy to announce my print shop is open for the holiday season! Yay!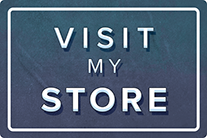 Very
happy to announce I am offering a new size - my largest ever - A2! Which are made for framing, with a 1.5cm white boarder. Ooh fancy

Extremely
to happy to announce Free Shipping on all orders until Christmas, to anywhere in the world!

Thanks for being patient friends, you can now get your print fix
Yeah! Go forth and get prints!

Oh, and you can 'Buy Blue a Tea' which is essentially a donation, as people were asking, heh ^-^
Peace, Love and Ink,
Blue xx